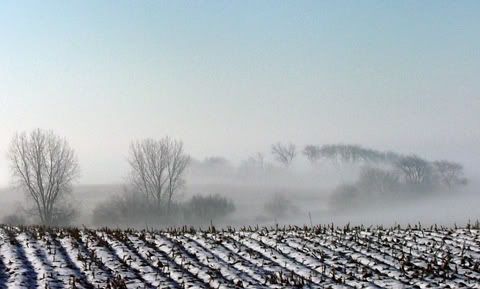 It's very cold here in the midwest. Nineteen degrees last night but it seemed much colder. Every window feels like it's wide open and I've been pouring over the J.C. Penney catalog looking at insulated drapes.
The Farmer and I snuggled close.
It was a two dog night.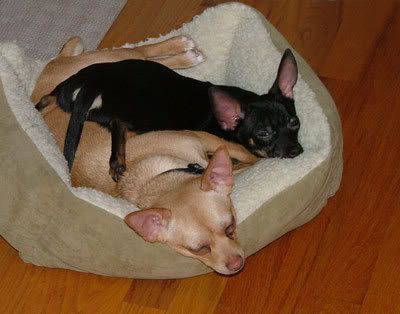 Pancho and Cisco keep warm.
I think it was a two long-horned steer night too!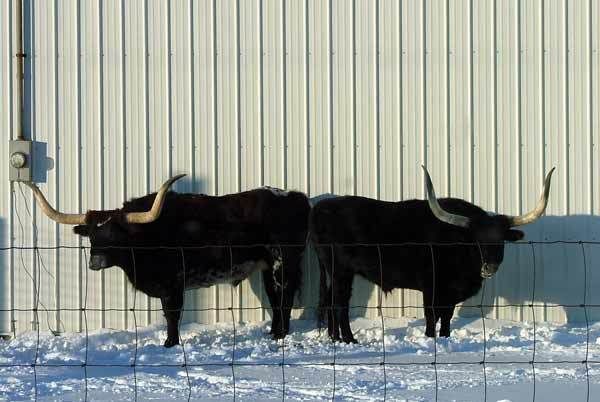 Nearby Resident Norm's Pets
I think we spend an inordinate amount of time talking about the weather. One thing's for sure, it's never boring!