It's a grey day here in northern Illinois. I'm feeling well enough to go back to Mexico! Would you like to come along? I promised to show you the cathedral in colorful Mazatlan. This is a working city and although it has a number of retired ex-pats from the U.S., Canada and Europe, it's not a mecca for tourists and this fact gives the city a different vibe. The Farmer and I specifically chose a different type of tour at each port. I knew that Mazatlan would be a good place to see a old colonial city.
From the ship we could see a number of church spires rising above the city. We're going to the Cathedral Basilica of Immaculate Conception.
The Cathedral is at the end of a square lined with shoe shine operations and old men playing dominoes. It's a busy area with incredibly narrow streets. The sun is out in Mexico. Doesn't it feel great?
They have erectec some scaffolding to repair a part of the cathedral. Already I notice four different styles of windows. This promises to be an interesting blend of architecture.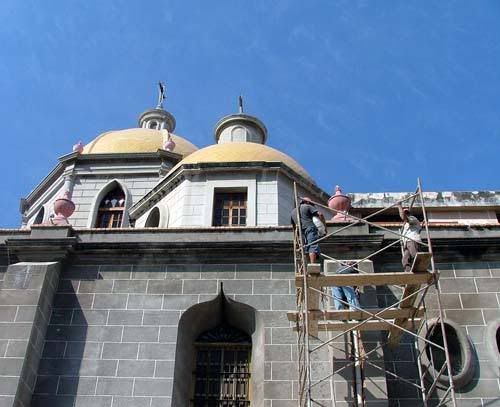 The rising towers are quite imposing. The grand architecture helps us to feel humbled.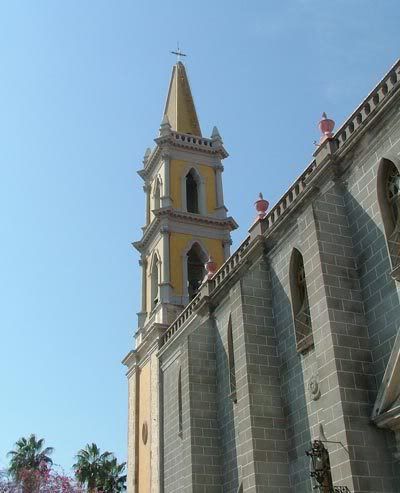 As we stand underneath the entrance you can see the colorful tile work on the ceiling. There is what feels to me like a Moroccan influence.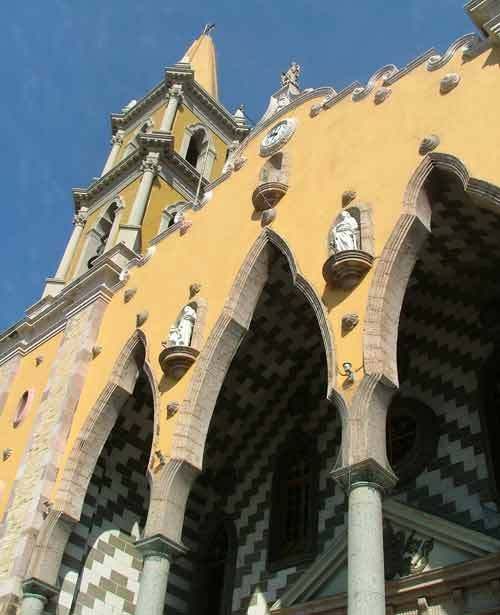 I knew the minute I saw the lanterns that flanked the entrance that my blogging friend
Joni at Cote de Texas
would be crazy for them. And Joni - these are originals! I imagine this is magical at night.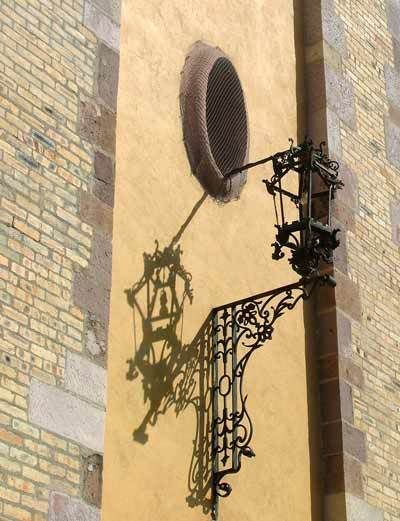 More architecture over a doorway.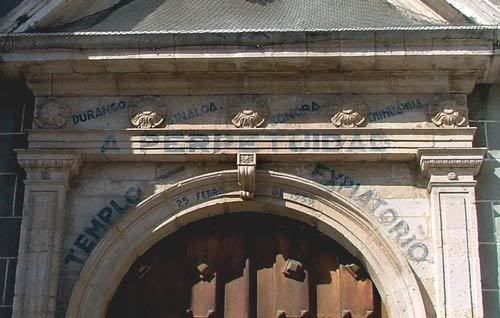 Speaking of doors, this is one of the side doors. The entry doors are equally substantial and have a fortress feel to them.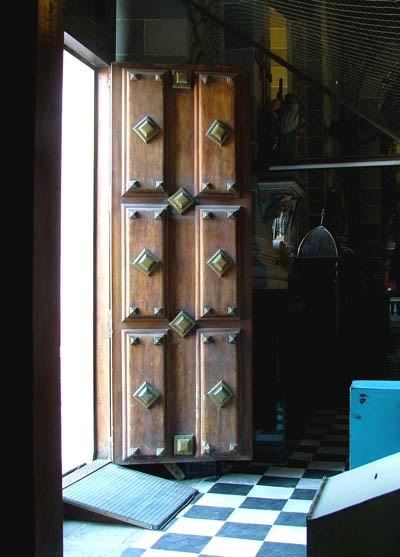 Tomorrow we're going inside to see the incredible interior. We need to be dressed appropriately. No shorts, short sleeves and certainly no bathrobes! If you have a lace mantilla, wear it. See you tomorrow.