Okay, everyone. We're going to go inside the cathedral now. Let's talk in hushed whispers because there are parishoners inside praying.
Just inside the massive cathedral doors is a type of second doorway with these beautiful etched glass panels. Here's the first of many Madonnas and flowers. There were fresh flowers everywhere. The cathedral was completed in 1895.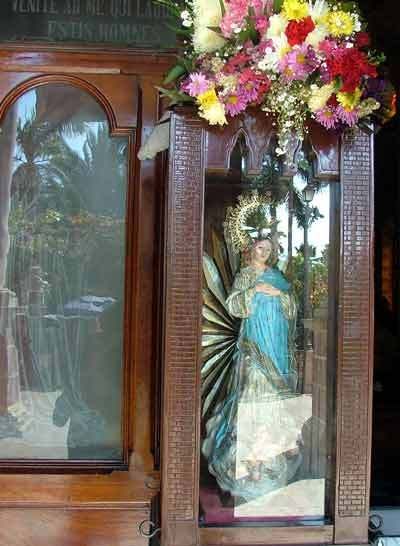 There were statues of saints everywhere you looked.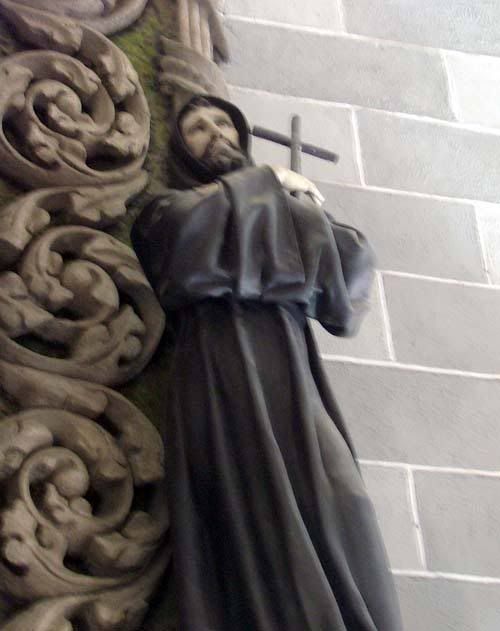 Madonna and child surrounded by angels, cherubim and heavenly hosts.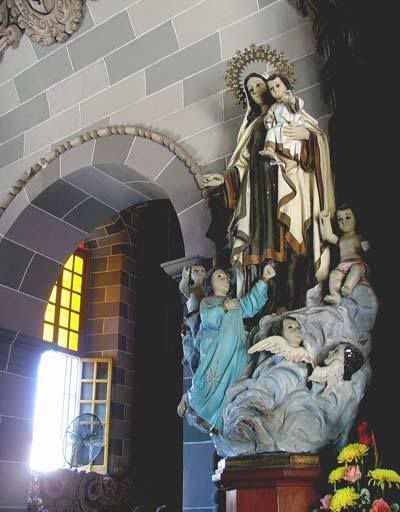 A small wooden confessional. (At least, I think that's what this is.) All that acanthus scrollwork is carved in stone. Look at the scale compared to the confessional.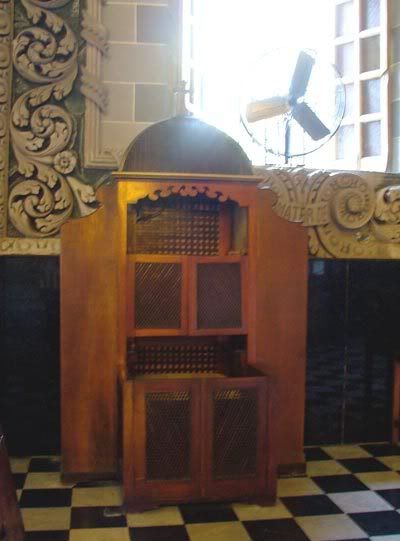 Everything was spectacular - the ceilings, the columns, the floors.... everything. This is looking up into the organ loft. Money raised to repair the organ had to be spend on structural repairs. They're starting again with the fundraising efforts. I can't imagine what's involved in maintaining this building.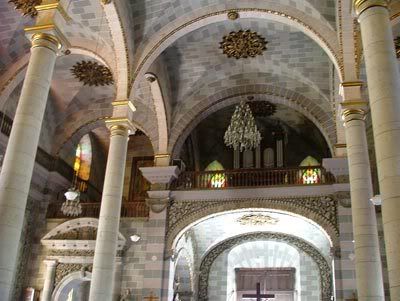 The chandeliers were spectacular, French crystal, and they were hanging everywhere.
There were altars in each of the four corners of the church. This is the one with the Baptismal Font.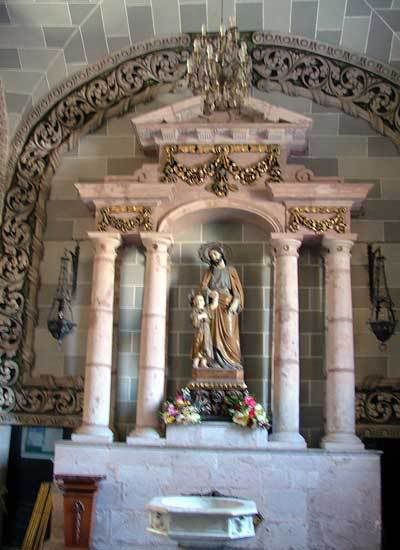 Our Lady of Guadelupe.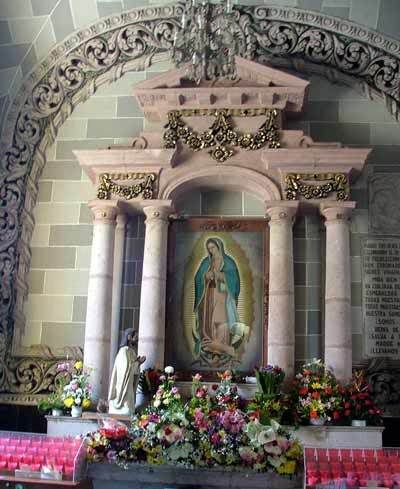 This beautiful altar was at the front of the church, to the right of the main altar.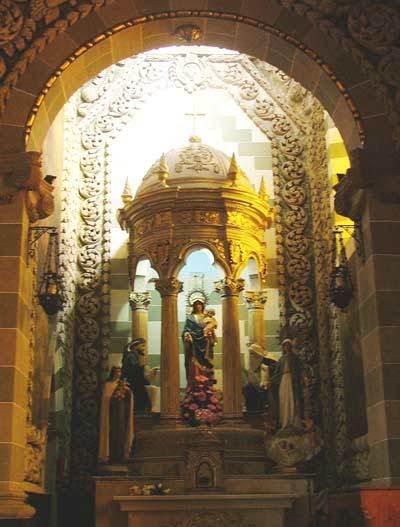 I seem to have forgotten to take a picture of the fourth altar. But here's the main altar.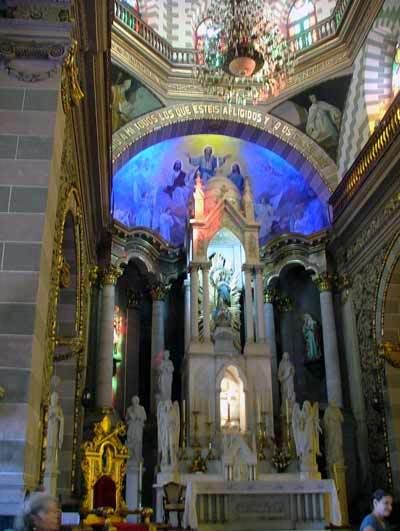 Yes, it was that beautiful and the dome was that blue.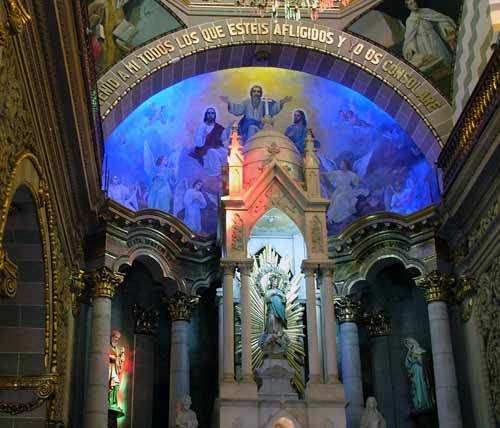 It's magic during the daytime, I cannot imagine this place at night.
It convinced me of one thing. I could go to Europe and tour every cathedral on the continent and never tire of seeing them. There are so many things to wonder about. I hope you enjoyed seeing the interior. We have one more fascinating place to visit in Mexico but we might take a short break because there are some other items I'd like to cover.
If you liked that church, check out this one. It's a
Norwegian "Stave" church in Rapid City, South Dakota
.
See you tomorrow.