When I began publishing my photoblog over 4 years ago the intention was to chronicle some of the old farmhouses, barns and outbuildings that were disintegrating, being burned down or torn down to make way for advancing development.
During the past year I became very aware of an odd visual that I'll call North-South, East-West. I've entertained the thought about producing a photo book demonstrating this clash of then and now. What am I referring to? I have found that on the north side of a road an old farmhouse will stand and across the road will be a new McMansion. It's just a strange juxtaposition.
We're about 50 miles west of Chicago and this has now become the farthest outer edge of the greater Chicagoland area.
These aren't very good photographs. I snapped them quickly today while I was out running errands. I just wanted you to see what I'm talking about.
Looking south is a beautiful old brick farmhouse. There are some nice outbuildings behind the house.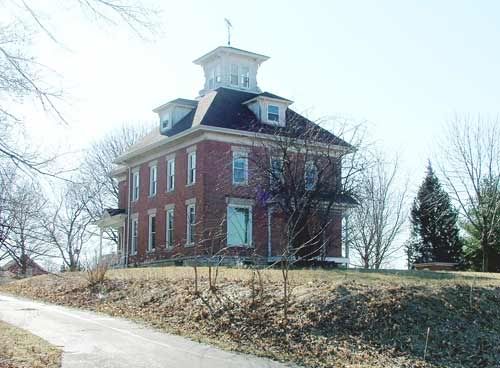 Just across from the farmhouse on the north side of the road is this house: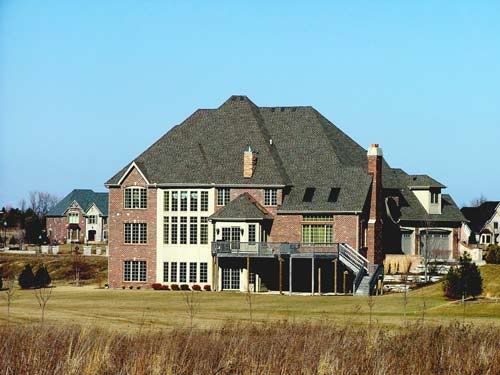 That is the back of a single family home, not a public building! I am guessing that it's close to 20,000 sq. ft. It's three stories and probably 6,000 sq. ft. on each floor.
I have counted many, many similar North-South, East-West visuals.
In my blog surfing I've discovered that this is not something that's only happening in our area but in places across this country and around the world. Do you have such crazy housing situations in your area?