The temperatures have not improved. It's cold, rainy and bone chilling damp but I can't wait any longer. You simply would not believe what has accumulated in our garage over the winter. This photo montage tells the ugly story.

This is an absolute disaster. Somehow we find ourselves with a three-car garage with zero cars parked inside. I cannot sleep at night knowing all this mess lies one story down. It's crazy making stuff.
It's pathetic and it's got to stop.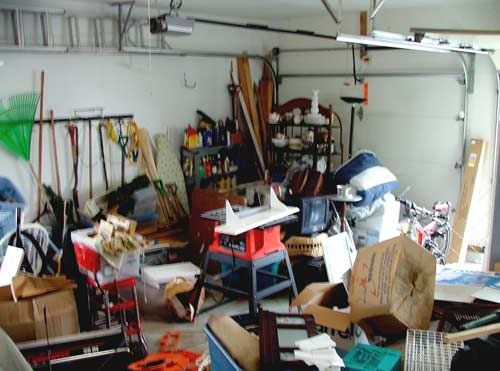 Some of the stuff, like the cardboard, was easily dispatched with this morning's garbage pickup.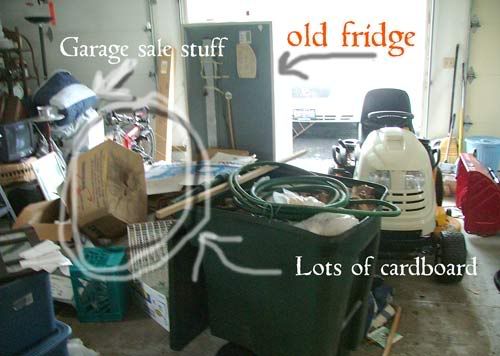 The old refrigerator is going require them to come out here with a special truck. In the next picture you'll see the back of a cool 1960's walnut hutch that my daughter has yet to retrieve for her new apartment. Unfortunately we must keep our large garbage can and recycling bin in the garage or the animals get into it and then I'm doing garbage duty on two acres.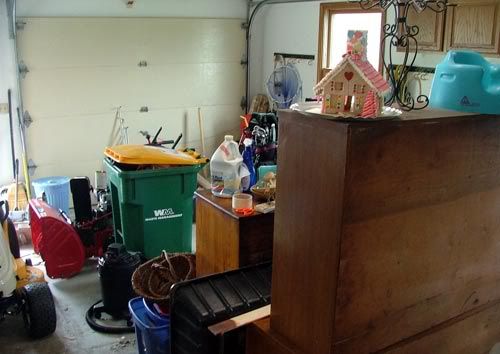 One corner is filled with 800 lbs. of porcelain tile yet to be laid.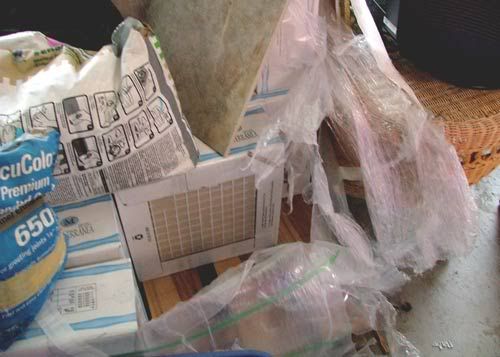 Let's not forget that my son and I have already laid down 1,100 square feet by ourselves.
One dead ironing board, two broken vacs and a carpet cleaner in need of repair. (Sing that to the tune of Partridge in a Pear Tree).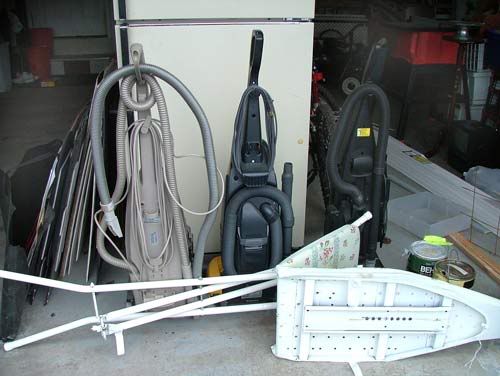 You've seriously got to wonder how this could happen. I swear there's no excuse.
EXCEPT.....I found evidence that this stuff has been breeding at night when I'm not looking! They're drinking cheap white wine in a box and partying into the wee hours. Fourteen days later there's a new crop of junk.

I have evidence!!!!
My garage sale junk mated with my gardening equipment. The result? This mini-garden rake with NO TEETH!!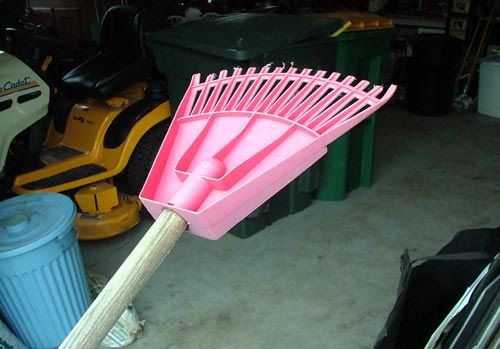 And look at this: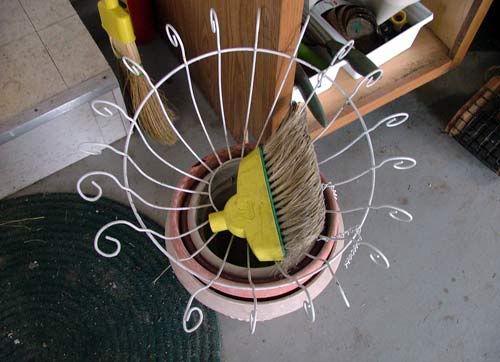 An unborn broom still in the hanging basket's womb....... not yet fully developed - no handle!!!
Two days of work and things are starting to look a little more organized.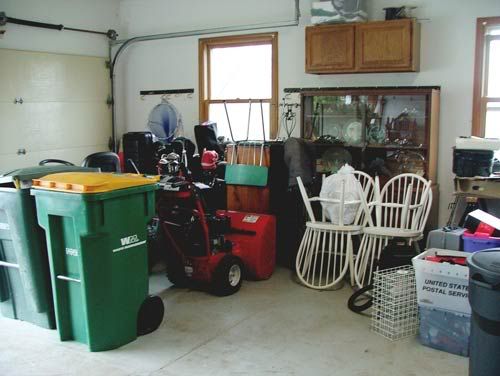 Wish me luck because I'm going back in there tomorrow. If they've been partying again, somebody's gonna pay.