While digging through some computer files this evening, I came across something I'd written in answer to a young woman whose grandmother had just passed away. She had wondered if her grandmother had been happy during her life, seeing as how she was raised in a time when women's options were so limited.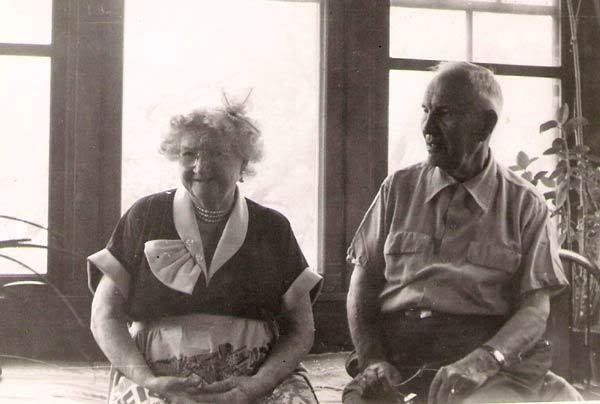 I thought you might be interested to read my response.
Feminism brought with it a world of opportunities but remember what you learned in science class, with every action there is an equal and opposite reaction. What that means is that we exchange one set of problems for another.

I was a kid growing up in the 1950's, and my mom was your grandmother in a sense. Yes, these women were isolated in ways you cannot imagine. Families only had one car which meant there was no loading the kids up and going to the store, to the park, or anywhere else for that matter. Chores were harder. There was no permapress or microwaves. But it's a mistake to believe that women were sitting around thinking how they were "forced" to stay at home with their children. That's just the way it was, there weren't alot of other options so basically they didn't worry about what options they were missing in life. I'm kind of laughing thinking about the vision of my mom sitting around "pining to be a lawyer".

It was a different time and hard to realize from your perspective. They did have other women in the same situation to whom they could open up and they did share. They were probably on more initimate terms than your contemporaries. They shared in the old school way, low tech, face-to-face over the backyard fence!

I have alot to say about the women's movement and feminism in general and they're not all positive. Yes, they pushed and forged necessary changes but there was alot of carnage along the way, and today's young women are sometimes left with weighty expectations. I guess my answer is YES!!! Your Grandma was happy, not all the time, but are you happy all the time?

Your grandmother;s day was a less complicated time with simpler problems and simple pleasures. I think it is important that we have these conversations because as you have pointed out it's not always clear how things were and how sweeping the changes have been. Feminist issues are not now, nor ever have been black and white. Remember, to every action.......

May your grandmother rest in peace.

I suppose the point I was trying to make is that it's a mistake to look at the past through a present-day lens.