Instead of a trip in the Way Back Machine this Sunday, I thought you'd like to see a photo of a big cow, a very big cow.
Yes, that's a Holiday Inn in the background. The big cow stands outside a cheese shop in Deforest, Wisconsin, just in case you want to visit and snaps some pictures of the kids and the big cow.
I'll admit I'm a sucker for these kinds of things. Big cows, giant Abraham Lincolns and how about Jesus with Lincoln and George Washington? That's trifecta of great men.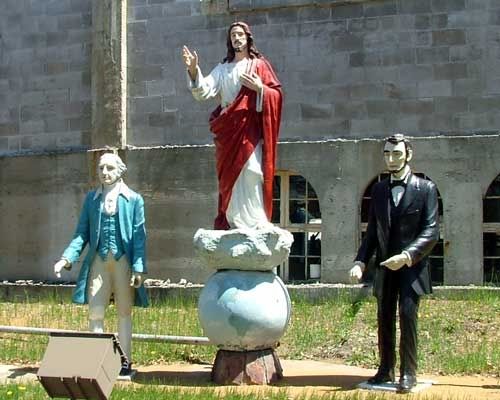 Necedah, Wisconsin