Where's my grammar nazi when I need her? Is it girl's weekend.....girls' weekend or just plain girls weekend? Hmmmm, girls is plural but since it's describing a weekend it's also possessive, right? Oh gosh, whoever invented the apostrophe ought to be put in charge of scrubbing the toilets.
Anyway, you can talk to me but I won't answer because I'm not really here. Thanks to Blogger Magic I can post while I'm away. At the last minute my sister put together some plans to spend a weekend at their vacation home in northern Wisconsin. Heidi, it's all good, I'm still coming to see you too! You see, I love Wisconsin and I'll go there every chance I get.
My mom is going along with my two sisters and it will be a fun filled girl's weekend. On the way up we're going to visit the Camp Inn factory. You might recall that my wanderlust sister and wanderlust self are longing to build or own a teardrop trailer. Dreaming is free you know.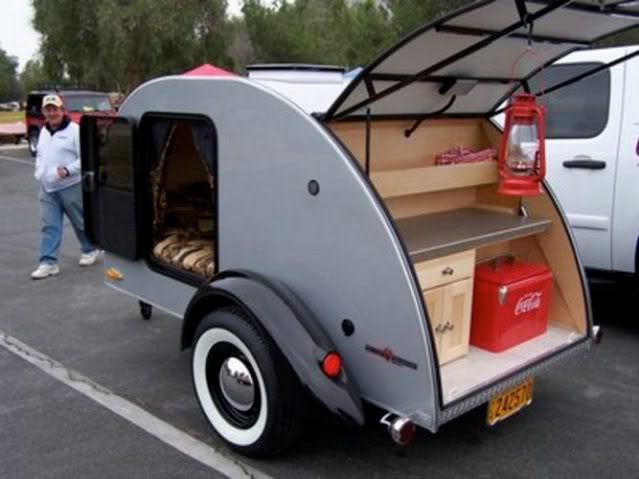 Teardrop with kitchen hatch open

I think making good memories together is the best gift of all. How about you?
Have a great Mother's Day everyone.