Finally. The sewing machine was delivered yesterday. I checked the tracking number and it was scanned out to the delivery truck at 6 a.m., but it didn't actually arrive at my house until 4 p.m. No matter. It was like Christmas!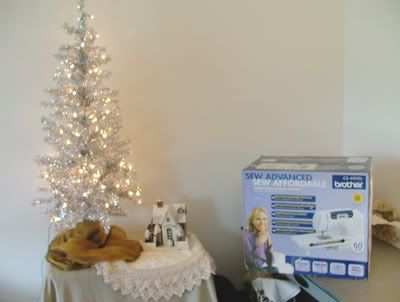 Yes, I keep a sparkly silver tree in my sewing room all year round. Why? Because it makes me happy. (Actually I have two silver Christmas trees in that room).
Just like Christmas, I excitedly open the box.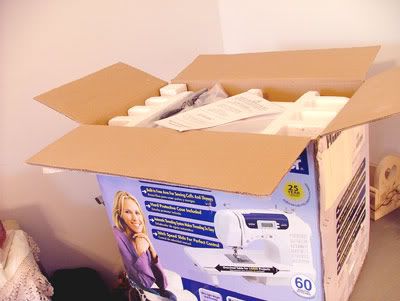 Here's the machine under the tree. One of the reasons I picked this model was because it came with this extension table. By the way, for all who asked, this is a Brother CS6000i.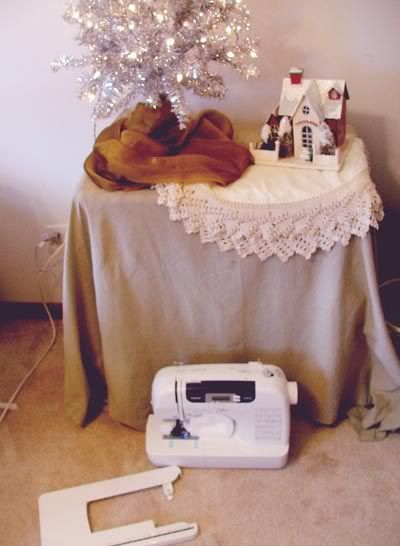 There were pedals, cords and accessories.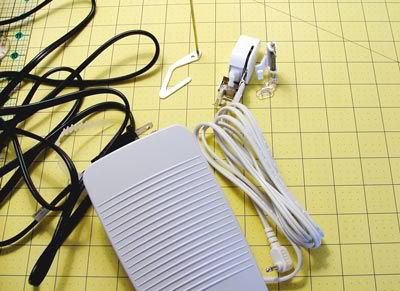 Here's a better picture of it. The light is a little wierd. It's similar to those book lights. No matter, I've got plenty of task lighting I can use.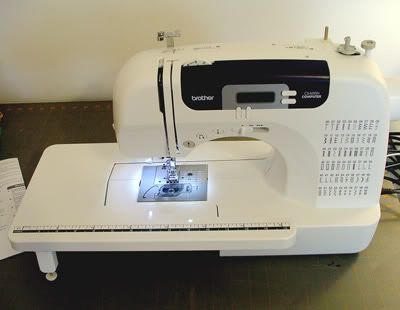 I had some reading to do.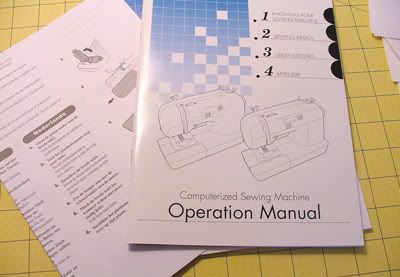 There's an automatic feature that threads the needle. I guess that makes this the senior citizen model.
Taking a test spin.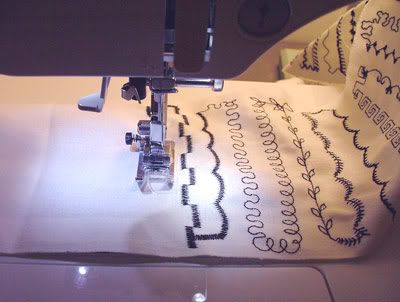 I made a quick sampler of the different stitches.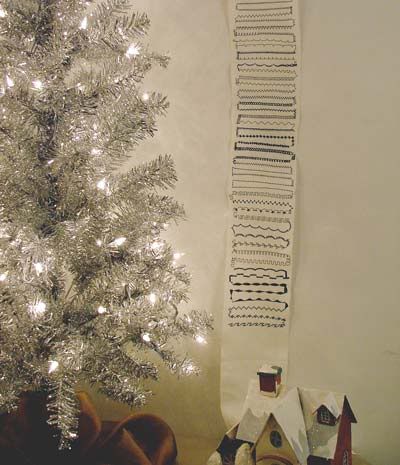 I already know which ones are going to be my favorites. There's a little daisy chain of flowers that's really cute.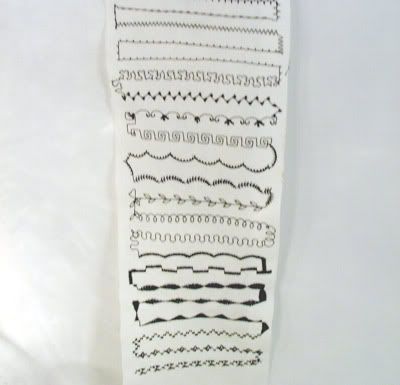 Beverly is fine with the new addition. It was getting a little lonely in there and she's glad to have some companionship.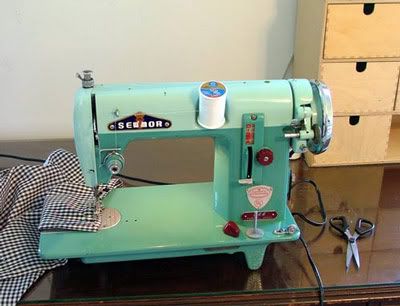 Now the heat is on. I've got to start actually producing something.
Do you notice anything unusual on the work table? More about that next week.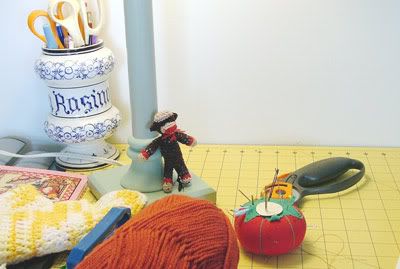 Thanks for following along as the Brother made it's way from Florida to Illinois.