Last week when I showed you my attempts to organize one of the linen closets, someone asked about making your own napkins. I thought it would be a great idea to show you how.
Here's one of my store bought dinner napkins. They are usually 19 or 20 inches square.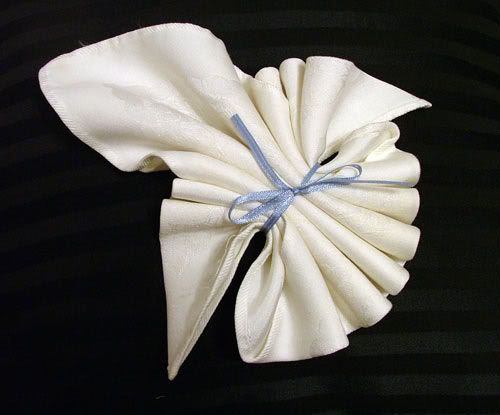 First you need to decide whether you want the napkins to look the same on both sides. Here's an example of two different kinds of fabric. You can see that the one on the left is a yarn dyed and woven fabric. The example on right right is a fabric where the design is printed.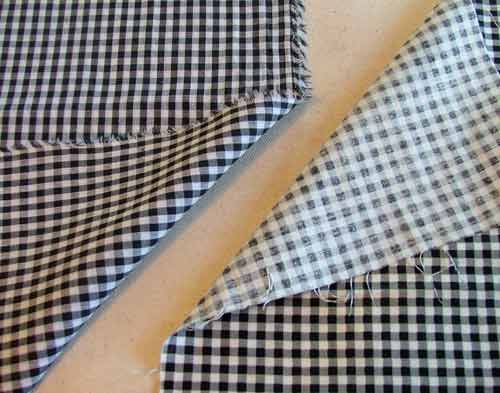 I'm going to use the one on the left. Cut your fabric 20 inches square. I have this cutting mat, ruler and rolling cutter (very sharp, not for use where children are present).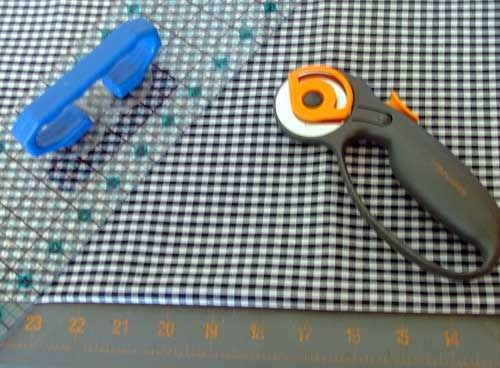 If you don't have these tools, don't worry. Cut one dimension to 20 inches. You can use a ruler and a pen to get it straight. Fold over the one edge to make a triangle and cut along the line, making a perfect square.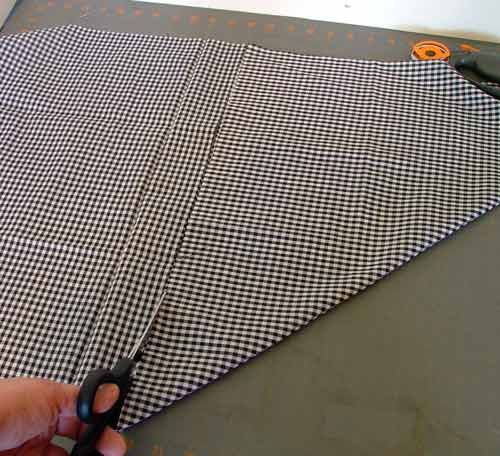 Now we're going to get out our iron. Fold down the corners and press.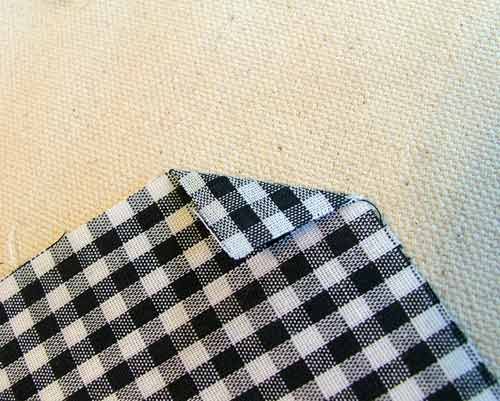 This will cut down on the bulkiness in the corners. Now fold the sides down 1/8-1/4 inch and press. You don't need to be exact.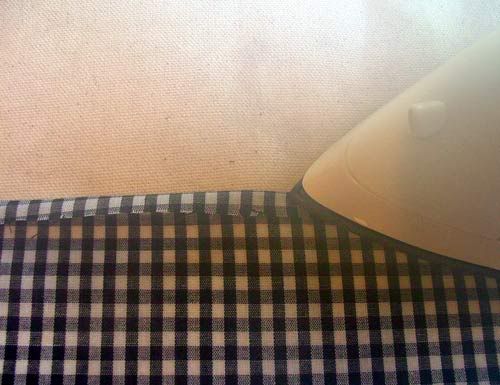 Fold each side one more time and press. The raw edge will now be hidden. The corner will look like this,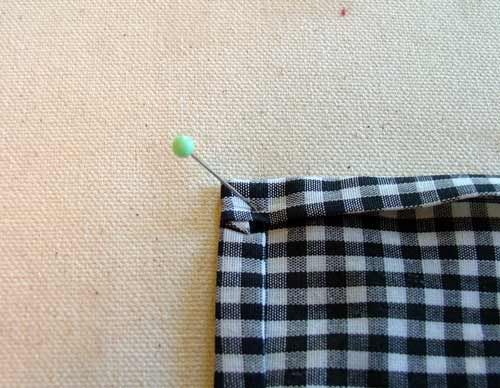 I pin to keep everything from unfolding.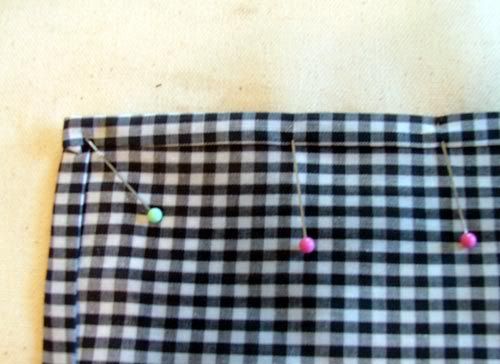 If you notice I'm going to stitch with the folded side up, that way I can be sure to catch the edge. Also, I start stitching a short distance from the corner.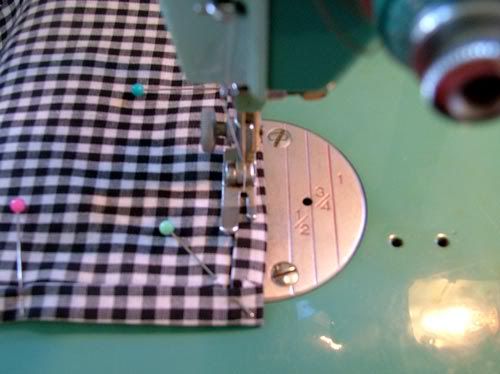 Stitch all the way around and you're done! Did you notice my machine? Her name is Beverly.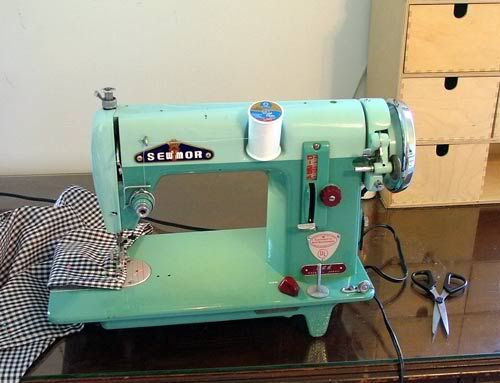 This machine could be run over by a truck and still sew! She only does a straight stitch though and sometimes I'm wanting to finish something off with a decorative stitch. You can run a decorative stitch around your napkin or embellish it with other things like ric-rac or buttons.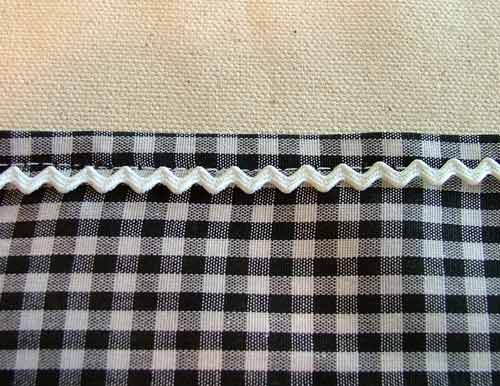 Here's the finished product, folded and placed in a wine glass.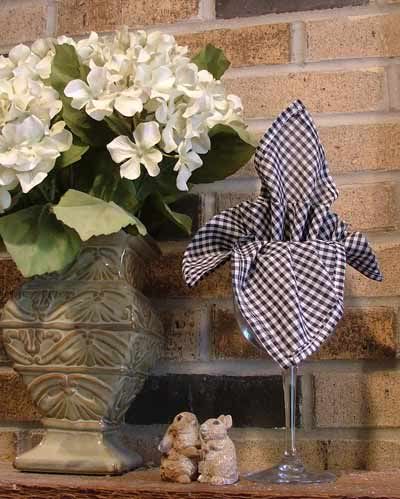 Next week I'll show you how to do some napkin folds. Have fun with this. You can do some great table setting with napkins you've created yourself.