All through the winter, we patiently endure the howling winds and sub-zero temperatures. It's part and parcel of living in Illinois. The change of the seasons is what makes some things incredibly special.
We put our shovels and boots away and anticipate the arrival of the Queen. My apologies to neighbor Betty, who's known in these parts as the "Queen of Everything". She, however, reigns only over the human world. In the natural sphere the Queen is peony "Sarah Bernhardt".
In spring the shoots push their way out of the ground and climb upwards, preparing for her arrival. The first buds have me giddy with excitement. And then one morning the Queen puts on her party dress.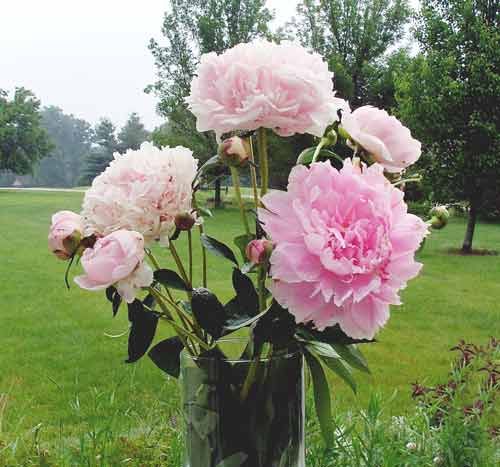 There are layers and layers of pink petticoats, inviting you in closer to examine the details.
No couture has ever been able to consruct a frock so lovely at this.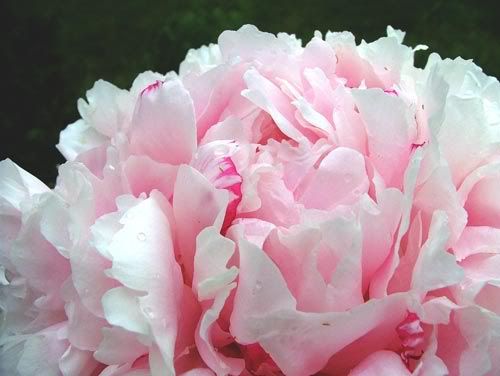 Her scent is barely discernable, lightly sweet and spicy. Closer still she draws you in.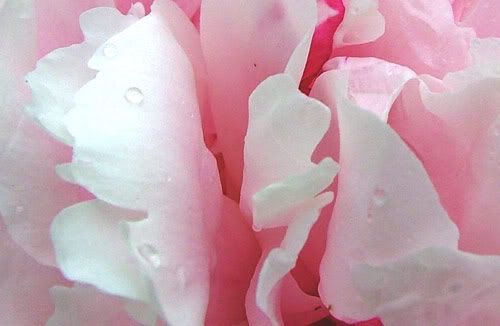 And then you see the dew drops on the edge of her petticoats.
She's been running in the garden as the sun rises in the east.
All hail the queen!