This my handbag style of choice lately.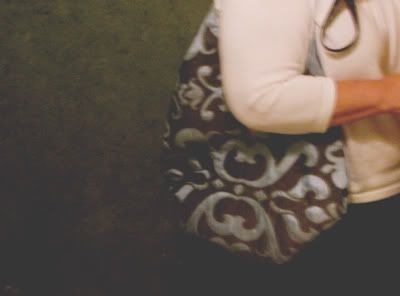 Somewhat large, holds a lot of stuff, strap a perfect length for hanging over the shoulder.
My handbag holds one of the secrets of a happy life. It was told to me by a terrific German woman many years ago. She was one of those special people whose light shines from within. More about that in a bit but first we must examine the heirarchy of the wallets.
I'm in love with this large flat wallet.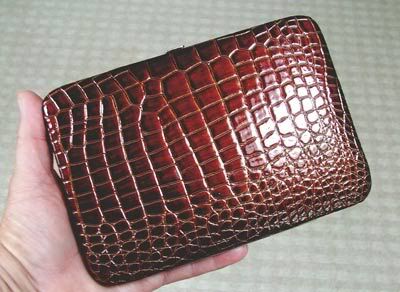 This is for minor shopping trips. It holds a few cards, some cash and my shopping list and not much else.
For serious shopping excursions I bring Big Mama.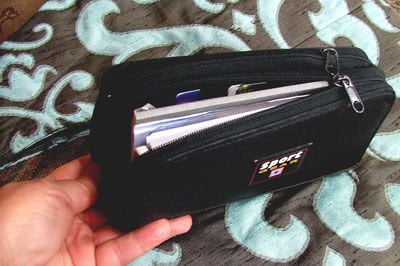 She holds cards, checkbooks, tons of receipts and one of the secrets to a happy life.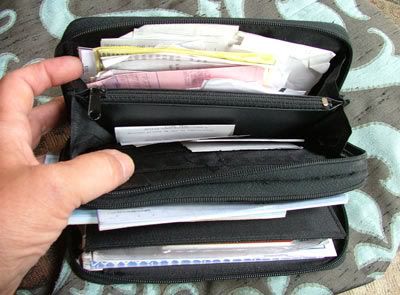 It's tucked in the secret pocket under the checkbooks. Can you see it there?
A pair of 3D glasses!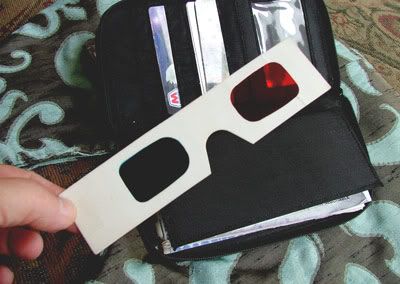 I carry them with me everywhere because you just never know when you might need to see the world with a new perspective.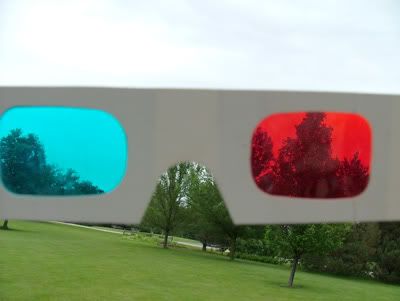 THE REST OF THE STORY:
I knew a woman named Gisela who always carried a small bottle of bubbles in her purse. Whenever she thought people were taking themselves too serious she would bust out the bubbles and start blowing.

Another woman, after watching the movie "Breaking Away", got a U.S. Passport which she carried with her everywhere. Her situation was not one that would allow her to travel internationally but as she told me, "You never know."

The 3D glasses in my wallet were part of an advertising gimmick when I worked for the newspaper. A local car company printed a 3D ad and each paper included a pair of theses glasses which allowed you to see the car jump off the page. I've carried these around for about 6 years. I've referred to them many times for an "attitude adjustment".

As for me, I'm looking forward to seeing Disney's new 3D movie, "UP". Word has it that they hand out real plastic frames fitted with special lenses. They are re-usable and the theater requires that you place them inside a bin after the movie is over. But honestly, I need a little magic in my life right now so I just might engage in a bit of civil disobedience!