The decision about what to make with those beautiful cherries was a difficult one.
I weighed all the options. A pie would be wonderful but with 5-6 people sitting down to dessert that meant it would be gone in one sitting. Ditto for cherry cobbler. After some consideration I decided that if I made some cherry jam, we could enjoy it every morning for the next month or so.
So let's make some cherry jam. We're going to do it by the seat of our pants, meaning we'll be making it without a formal recipe or any fancy equipment.
Our grandmothers cooked with recipes but they also cooked by the seat of their pants. Since many lived a rural existence they learned to deal with large quantities of fresh food in season. There was no way they could eat it all before it spoiled, so they learned to preserve or to store excess food safely.
The basic concept of this type of cooking is putting together the following:
the ingredients
the cooking method
the timing
the quantities
If you can understand the ratios of ingredients and the cooking process, you can deal with any amount of food.
So let's get started.
Here are the cherries, already pitted.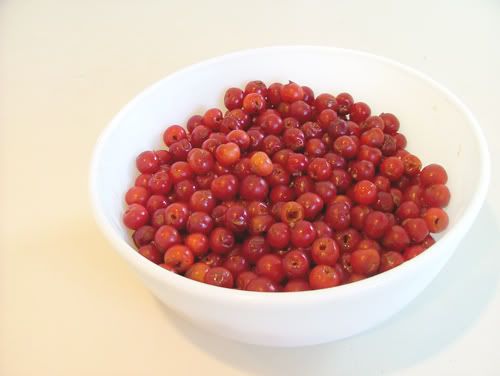 Yes, all 462 of them!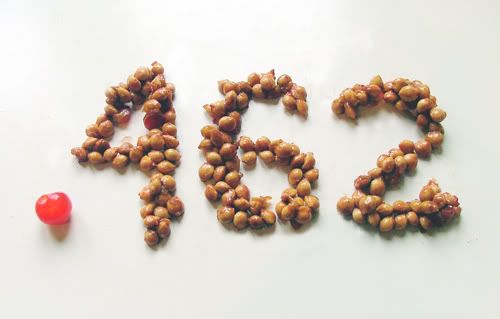 Sorry, I thought this photo was so cute, I just had to use it again!
Chop the cherries, leaving about 1/4 of the cherries whole. No matter what anyone says, I love my wooden chopping board. If I was rich I'd have one of those antique chopping blocks in my kitchen.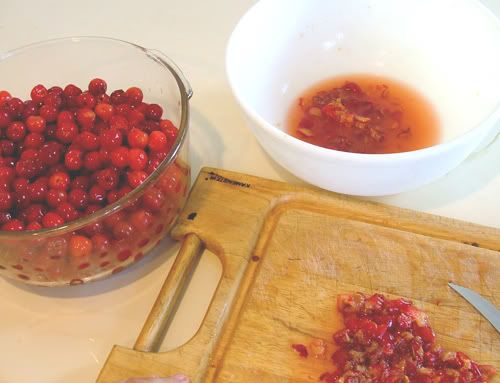 Put the chopped cherries into a non-reactive pot. (Not aluminum). Add the whole cherries and the zest and juice from one lemon.
Put them over a medium high heat and cook until they're soft, about 20 minutes. Stir frequently.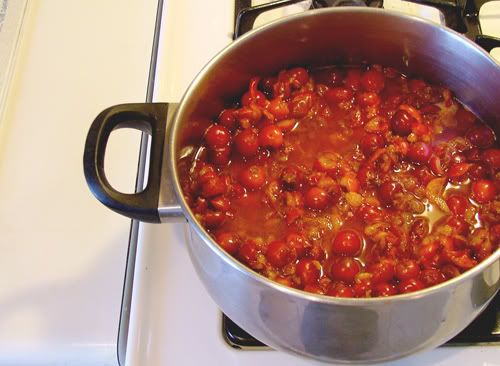 Remove from heat. Measure out the cooked cherries, putting them into a glass bowl (again, no aluminum).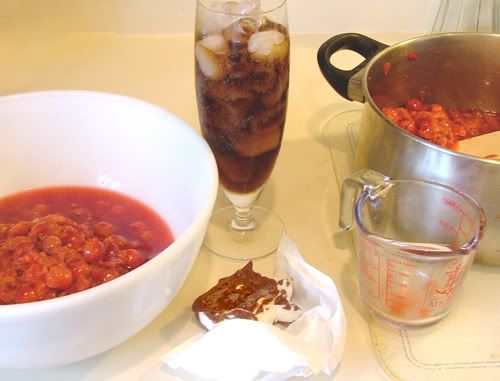 Enjoy a Diet Coke and a Klondike Bar while you work.
After you've measured the cherries, return them to the pot.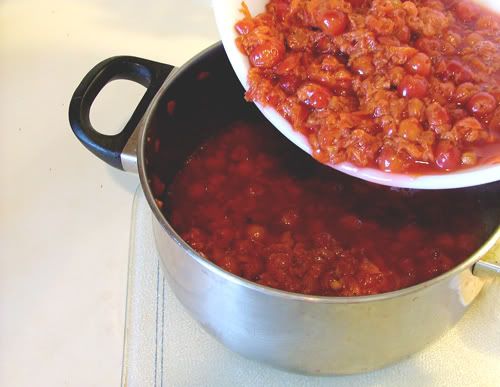 Now we're going to do some math. The ratio is as follows: Add 3/4 as much sugar as you have cherries.
I measured out 6 cups of cherries - 6.00 x .75 = 4.5 cups of sugar.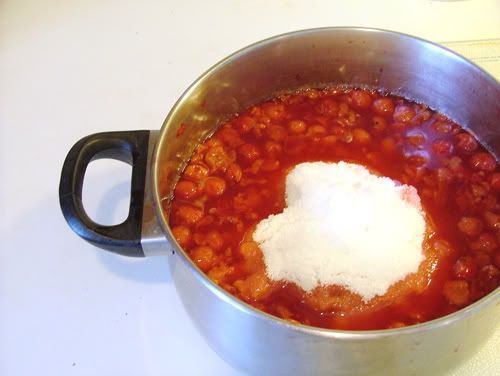 The ratio is important because you want a sugar content high enough to retard spoilage in the fridge.
Turn the heat up to medium high and continue to cook. The mixture will bubble up. Be careful, it's very hot. Kinda like a cherry lava.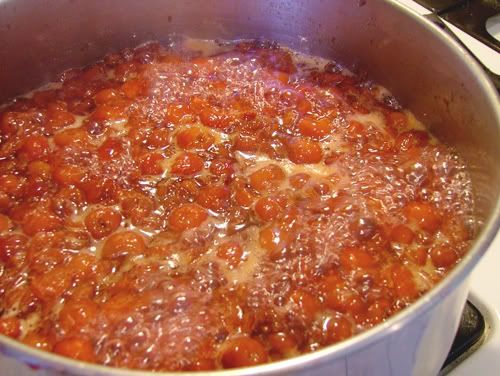 This part requires some patience and dedication because you're going to need to stir to keep the mixture from burning. Don't let it too hot, keep it at a medium bubble.
Find yourself a clean, white plate and place it into the freezer. We're going to use it to test our mixture. Wait and see!
This final cooking process can take about 30 minutes. The mixture will begin to thicken and the bubbling will subside.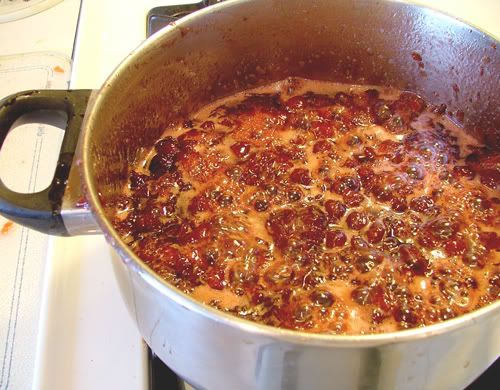 Now, we're going to test.
Pull the plate out of the freezer. Drag a trail of the liquid across the plate and put it back into the freezer for 3 minutes. Take the plate out of the freezer and push the mixture with your finger. If it wrinkles up as you push, it's done. If not, return to the heat and continue to cook for a few minutes. Wash the plate, put it back in the freezer and test again. Be careful not to overcook.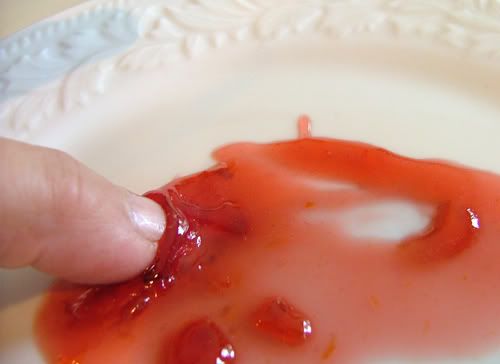 Remove from heat and allow to cool completely. I spoon the mixture into clean jars which have been scalded in the dishwasher.
Serve on toast or whatever suits your fancy!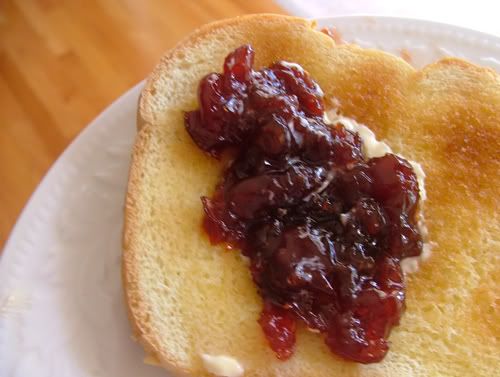 Remember, cooking by the seat of your pants is fun. Besides if your stranded on a desert island without your recipe box you'll still be able to whip something up.