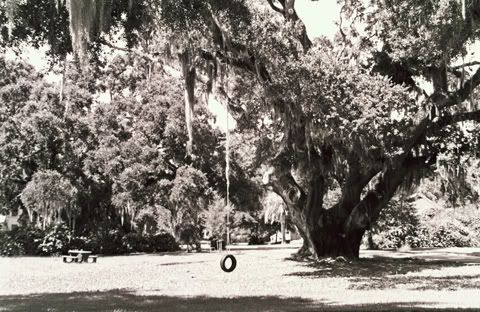 "Maycomb was a tired old town, even in 1932 when I first knew it. Somehow, it was hotter then. Men's stiff collars wilted by nine in the morning; ladies bathed before noon, after their 3 o'clock naps, and by nightfall were like soft teacakes with frosting from sweating and sweet talcum. The day was twenty-four hours long, but it seemed longer. There was no hurry, for there was nowhere to go and nothing to buy... and no money to buy it with. Although Maycomb County had recently been told that it had nothing to fear but fear itself... That summer, I was six years old. "

- Scout's narration from To Kill a Mockingbird by Harper Lee
The Farmer and I traveled to South Carolina several years ago. We stopped on our way down the coast to Charleston at a place called McClellanville, which I promptly designated as the town that time forgot.
It was incredibly hot that day. We spent some time down by the docks watching the shrimp boats return from their day fishing on the Atlantic. On our drive down Pickney Street back to the main highway I spotted a huge live oak tree, dripping with Spanish moss.
"Stop the car," I yelled.
The Farmer complied, accustomed to my photographic whims.
The scene reminded me of something out of To Kill a Mockingbird. I snapped the shot and grabbed the book as soon as we returned home. It was wonderful to read the words again. This was perhaps the third time I've read Harper Lee's classic. I felt satisfied when in my reading, I came across the quote that matched the photo.
- - - - - - - - - - - - - - - - - - - - - - - - - - - - - - - - - - - - - - - - - - - - - - - - - - - - - - - - - - - - -
Don't forget to place your entry for the
Cherry Picking Field Trip Giveaway.
The deadline is today, July 5th at 6 p.m.