It's been the longest time since we've cooked together. It's that time of year to make fried green tomatoes! Have you ever had them? If you haven't then give them a try.
If your garden is anything like mine, you've got lots of these on the vine.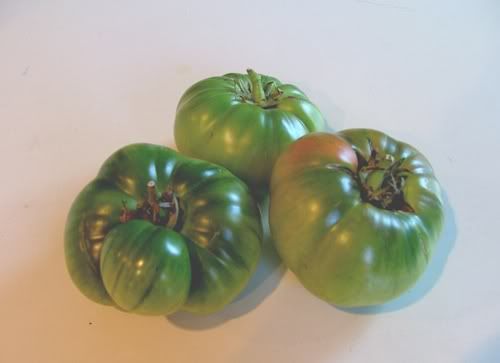 My tomato plants were looking sad, so I pulled all the remaining tomatoes off the vine and cut them back. I was left with about a dozen green tomatoes. I put them on my windowsill to ripen, some are perfect for frying up. The odd looking tomato on the left is too green. It's hard and dark green, not suitable for frying yet.
The tomato on the right with just a touch of pink/red around the top is perfect.
In a shallow pan, slightly beat one egg. Cut a couple tomatoes into 1/2 inch slices. Mix together equal parts of flour and corn meal, a little salt, pepper and a dash of cayenne and place in a dinner plate
OR
use a packaged mixture for frying fish. I like this one because it's already seasoned and has a little bite to it.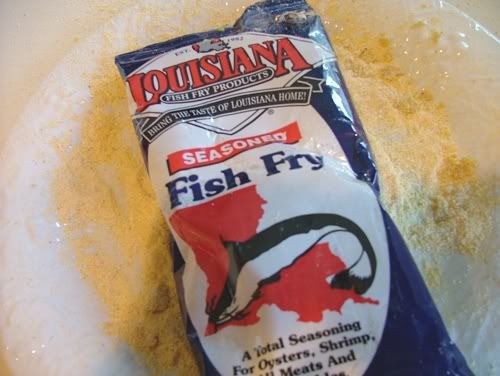 Dip the tomato slices into the egg mixture and then dredge in the flour/cornmeal mixture. Fry in oil on medium high heat until brown on both sides.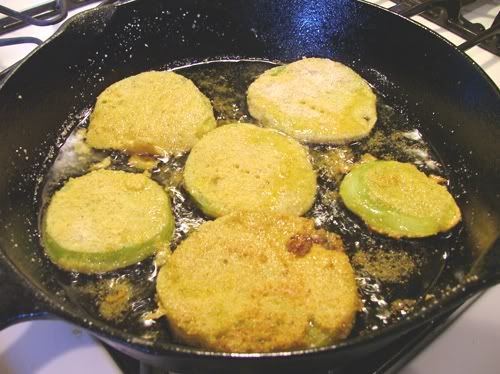 Drain on paper towels.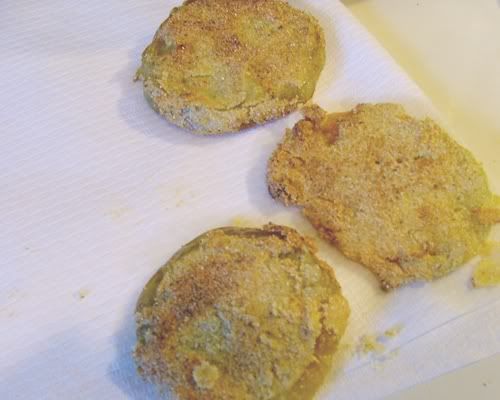 Serve hot.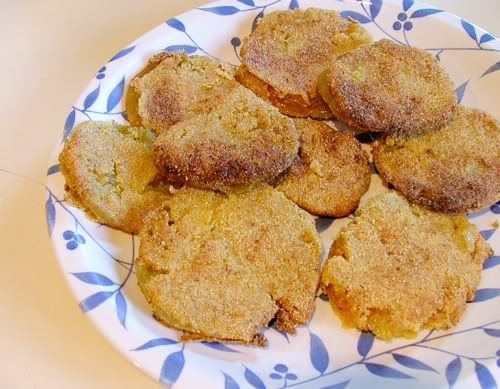 The cornmeal makes them crunchy and good. I like mine salted well.
I served my fried green tomatoes with beef brisket slices and my favorite beans-right-out-of-the-can.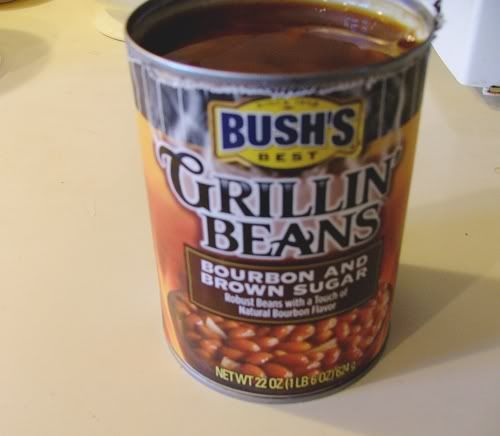 I'm sure it's the bourbon that makes them so good.
Have a great day everyone. Fry some green tomatoes!!!