When I was a kid my grandmother had two nicknames for me, one was Susan B. Anthony and the other was Grace. Mostly I was Susan B. The nickname Grace was reserved for the times that I did something ungraceful or got injured and usually it was a combination of both.
My childhood injuries were legendary, most involved not thinking ahead. Once I decided to hang upside down on a swing. You remember, you lean back and wrap your legs around the chain and .....WHEEEEEE, off you go, swinging upside down. Unfortunately I failed to recognize that the swing was very to the ground and there was a strip of gravel underneath. Up I went, down I came, dragging my forehead across the gravel. It hurts to think about it.
There I was, stuck with a giant scrape across my entire forehead. That was an unpleasant and embarrassing summer.
I'm also a legend in emergency rooms.
When my children were grade school I had an incident that provoked an E.R. doctor to exclaim, "How in the world did you do THIS?"
The stairs in our two-story house always seem to collect items that needed to be carried upstairs. One day it was a stack of clean towels, some school books and a pencil. I carefully stacked everything with the pencil on top. As I was ascending the stairs the pencil rolled off and I said to myself, "I'll just pick that up on the way down."
Well, I did retrieve the pencil, but not in the normal way. The pencil had landed upright on the stair tred, with the sharpened lead portion pointing UP. Yep, i stepped full force on the pencil and it broke off, leaving an inch of lead and wood in the bottom of my foot.
Yeah.....legendary.
My latest "Grace" move was not only stupid, but incredibly dangerous. I'm going to relate the incident here and expose my stupidity before the entire blogosphere in the hope that it will prevent at least one person from making the same mistake.
The Farmer has a small project he's working on and was away from the house on Wednesday. It was a beautiful, clear day and I decided to help him out by completing some of the outdoor tasks. We have two acres of lawn, bushes, trees and evergreens which means we have tons of yard waste. There's a brush pile and other dry materials that we burn in the fall.
The one pile was nice and dry but I decided to apply a very small amount of gasoline on the corner of the pile to get it started. BAD.....DANGEROUS.... STUPID MOVE.
The brush was dry and probably would have started just fine. What I didn't realize is that gasoline does not start with a nice flickering flame, it explodes. Seriously. Even the smallest amount of gasoline will produce enough fumes to create a large WHOOSH of flames.
When I lit the match, it did just that. The second stupid mistake is that I paid no attention to how the wind was blowing. The wind is always blowing in Illinois and it was blowing in my direction. DANGER WILL ROBINSON!
I instinctively threw my arms up in a defensive position, turning quickly and throwing myself on the ground. Stop, drop and roll. I realize how important it is to drum these emergency procedures into our minds. They work!!!! Your mind quickly pulls that information up and you snap into action.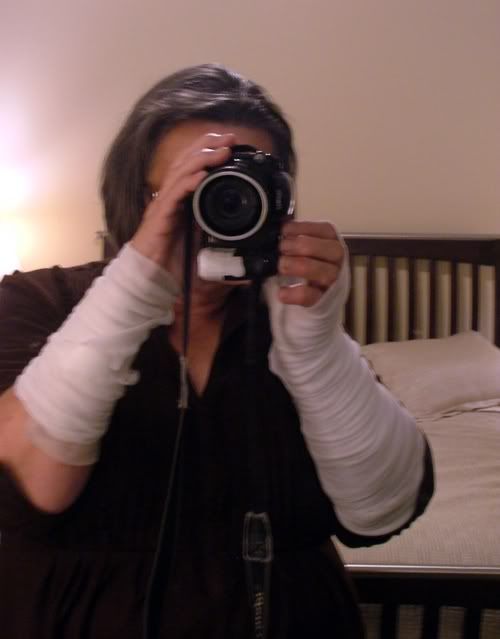 Grace. This is not a Halloween costume
.
The quick whoosh of the flame wasn't enough to ignite my clothing. I'm thanking God every moment for that. The underside of my forearms were burned, first and second degree. The ER nurses applied some incredible stuff that accelerates healing and today there's only one area that still needs to be bandaged. I'm left with something that resembles a bad sunburn. It could have been much worse.
Here's another stupid thing I did, as if burning myself wasn't enough. The initial pain was just a stinging sensation but I realized that the burns might be more serious than I realized, so I set off for the hospital. Halfway there the pain struck like lightning.
DO NOT DRIVE YOURSELF TO THE HOSPITAL IF YOU'RE INJURED!
Call a neighbor, or if it's a critical situation call 9-1-1.
And remember -
NO GASOLINE - EVER!
Gasoline only goes in engines. javascript:void(0)
But, please tell me I'm not the only dumbass in the world.
- - - - - - - - - - - - - - - - - - - - - - - - - - - - - - - - - - - - - - - - - - - - - - - - - - - - - - - -
Time for the book drawing.
The Guernsey Literary and Potato Peel Pie Society
goes to........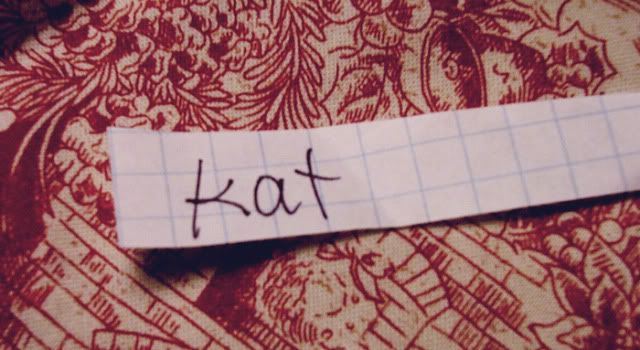 Kat!
If I Live to be 100
goes to ......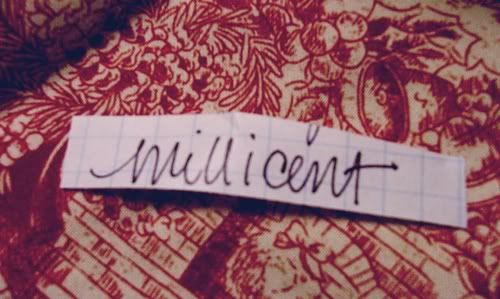 Millicent.
Congratulations ladies. Contact me via e-mail with your addresses and I'll get the books into the mail.