Today I'm going to show you how to make a cute holiday decoration called Santa's Long Johns. Don't worry, they're easy to make.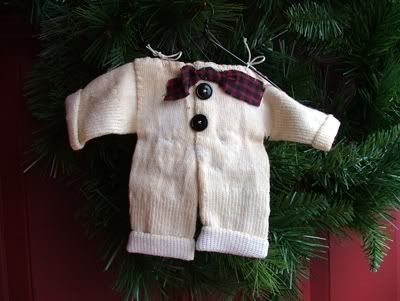 Gather together the supplies you're going to need.
Two pair of children's tube socks (socks with heels will not work)
needle and thread
scissors
buttons
small scrap of fabric
Doll's coat hanger
Sorry, I have to show you how to do this using my stick figure drawings because I couldn't find the tube socks on my shopping trip yesterday. I hope they still make them!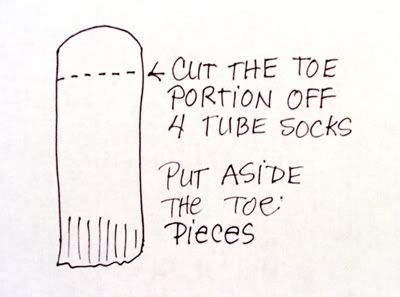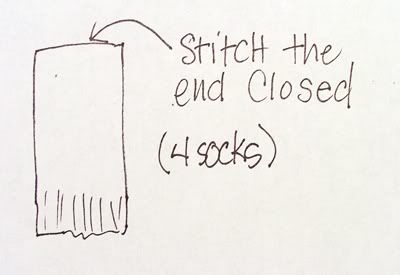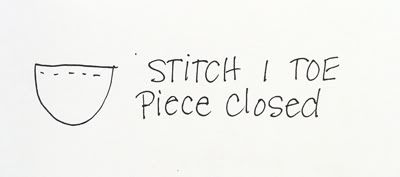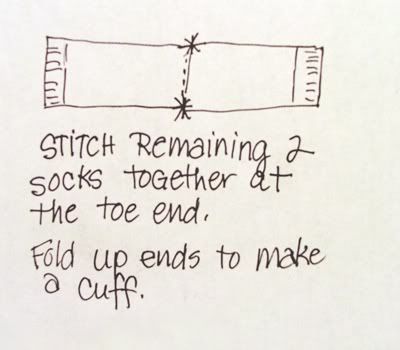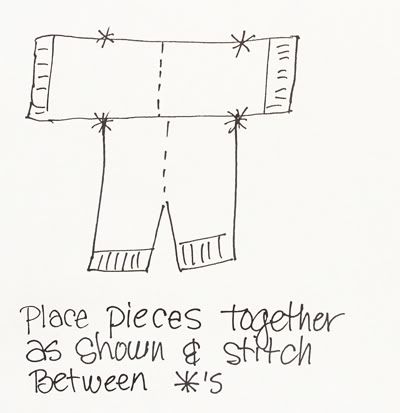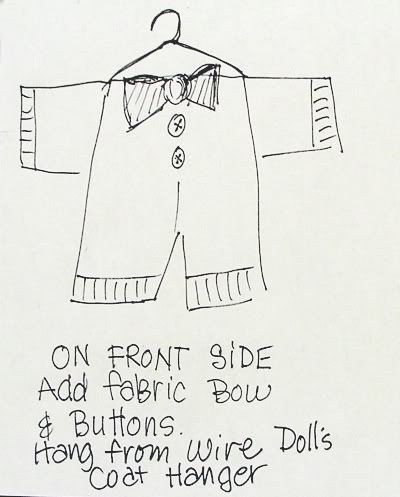 It's that easy. I tea-dyed this pair of long johns. Just brew up some strong tea and allow the long john's to soak for about 15 minutes. Rinse and dry flat.
I hope you give this a try. They are so cute.
By the way, did you notice my red door? Do you remember when you helped me pick the color?