Do you remember when I went down the list of my job description here at the homestead?
JOB DESCRIPTION
It's OK if you don't want to jump over to that post, I'll run down the list.
LAWN CARE SPECIALIST
- Mowing and weed whacking 2 acres.

CARPET CLEANING SPECIALIST
- We have one of those vacuum cleaner type carpet cleaners. With all the comings and goings and animals, we need it.
CONSTRUCTION MANAGER & LABORER -
You'd be surprised what skills you've got hidden inside. I leave the plumbing and electrical to the pros but I'm willing to attempt just about anything else.
WATER TREATMENT FACILITY MANAGER -
Two words - well water. Yes, we have an entire water treatment facility in our basement. I'm in charge.
SECURITY SYSTEM SPECIALIST -
As the furnace repairman said on a recent visit, "Oh, I see you have one of those low-tech, old school security systems. Yep. Two Chihuahua's. If you think anyone is getting in here without all hell breaking loose, you're wrong.
Now I'll add one more item to my job description. It's a surprising one.
APPLIANCE REPAIR PERSON -
Nope, not a specialist, just an intern in this department. Normally for appliance repairs I call Randy. He lives nearby and runs the business out of his home. His honest and he doesn't charge an arm and a leg. He gives good honest advice about whether to repair or replace. I like Randy.
But recently I had a problem with my fridge.
The crisper drawers derailed!!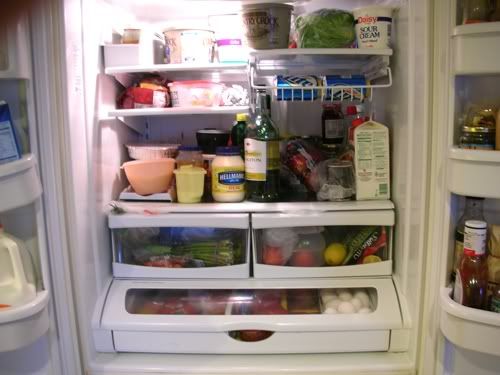 I'll admit that we had them loaded with some pretty heavy stuff during the holidays.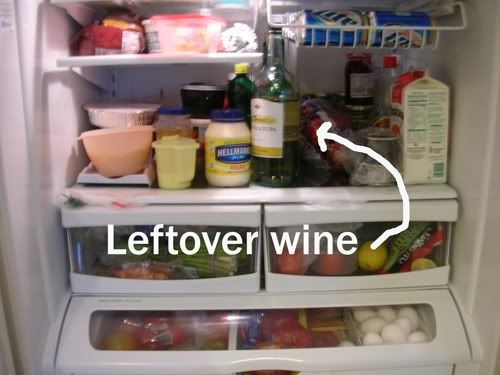 Leftover wine from our holiday parties. Save it and use it in cooking.
The drawers slide on a track that's attached to the upper shelf. The track is pretty sturdy but it finally cracked under the weight.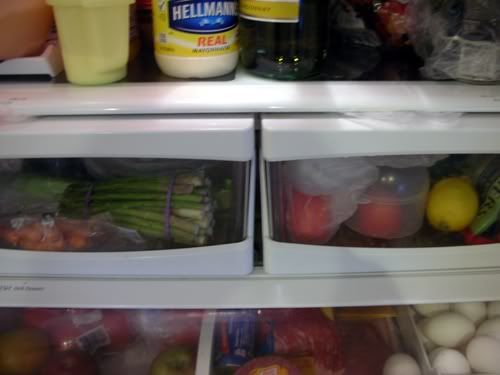 What to do? Since the Farmer is not working I was dreading a service call. Our budget can't really afford it. And then.....
I received an e-mail from a company that wanted to be a sponsor on my blog. What do they say about serendipity and being at the right place at the right time?
But first, let me tell you that I've had some advertising nightmares on my blog. In an attempt to raise some revenue to upgrade and provide you with interesting field trips I allowed the company that rhymes with "Boogle" to advertising on my blog. They have little computer bots that "listen" to what you're talking about in your posts and then supposedly place appropriate ads.
That's the idea but one day it went terribly wrong. I think I told a funny story about my grandmother's "underpanties". The next thing I know my sister was calling me on my cellphone asking, "Have you seen what's on your blog today".
"What do you mean?" I asked.
"There's an ad on there. I'm pretty sure you don't want that on your blog. You better get home and check it out."
I ran home to discover there was an ad from the "Naughty*Panty*Man". Seriously!!!!
"Boogle" ads were outta there as fast as I could trash the code.
Now I only accept a few sponsors and only those that I personally investigate and would support. Which brings me full circle to the broken rail on my fridge. The very day I was contemplating calling Randy-the-appliance-repairman I opened an e-mail from a company that was looking to partner on my blog.
They sell replacement parts for appliances. Hmmmmm. I checked them out and discovered that they stocked a replacement rail for the fridge and, with shipping it was only $11.00. I ordered the part and it was here in TWO DAYS!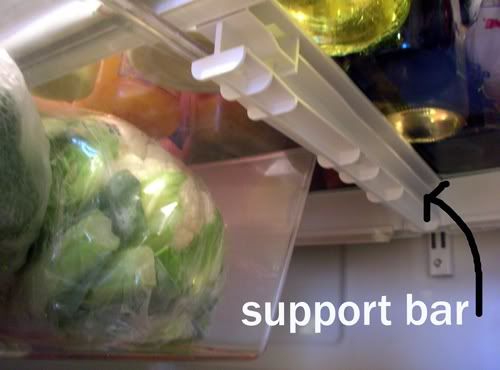 A piece of the plastic on the upper shelf had a hairline crack that we repaired with Gorilla Glue. (More about Gorilla Glue another day). The new rail snapped in place.
HOORAY. The fridge is repaired for $11.00.
They also carry other stuff, like the door shelving, just in case anything happens to them.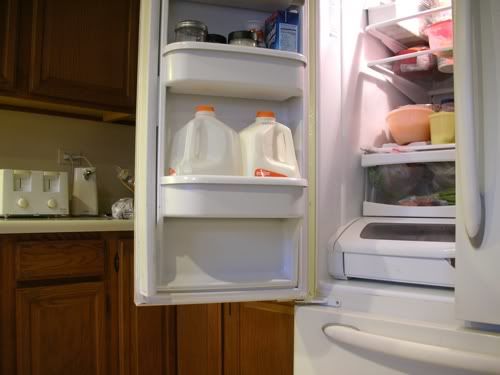 If you look at the very top of my sidebar, above the Craft Hope Haiti button you'll see something that says, "Whirlpool Parts". That's my sponsor. Don't be fooled by the title, they carry parts for all models including my Maytag french door fridge.
I found another great company that repairs cameras. I'll you about them another day.