On Monday evening I hosted another party.
Yes folks, call me crazy, that's two parties in three days!
Monday's gathering was our local Bunco group. Bunco is a fun, mindless dice game. Our group consists of 16 women, neighbors and friends.
So, to recap, on Saturday evening we hosted a formal dinner party for 6 and on Monday I hosted 16. It was my turn to do Bunco (once every 16 months) and a neighbor convinced me to volunteer to do a dinner portion of the Progressive Dinner. Her logic was that the house would already be cleaned and so, why not?
It did involve a total repositioning of furniture and crawling around the garage to find a card table. Cooking for the Bunco party is a matter of putting together some finger food, appetizer and some type of dessert.
I did put the $30 cake pan into service and this time it released from the pan without crumbling.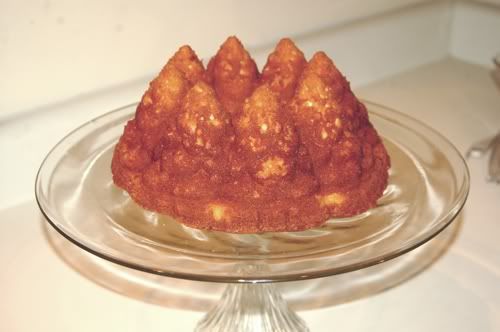 The trick is to let it stand for 10 minutes after you pull it from the oven before you turn it over on the cake plate. My version of the cake is draped with a layer of icing glaze that mimics the effect of an ice storm.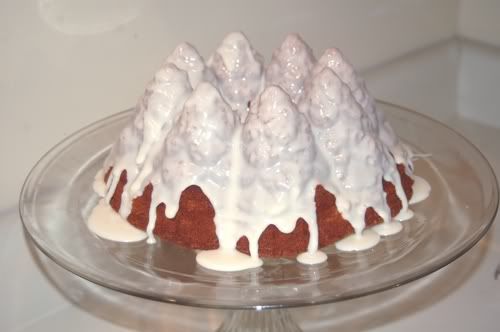 After the icing glaze has a chance to set I sprinkle confectioner's sugar over it to mimic a snowstorm after an ice storm. Unfortunately I forgot to get a photo of that stage. You can see a little bit of it in the back of the after-party wreckage.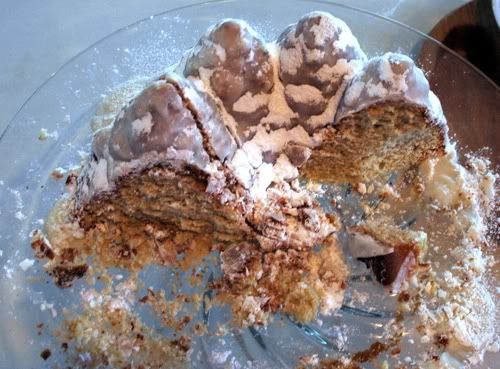 I served Swedish meatballs in this chafing dish.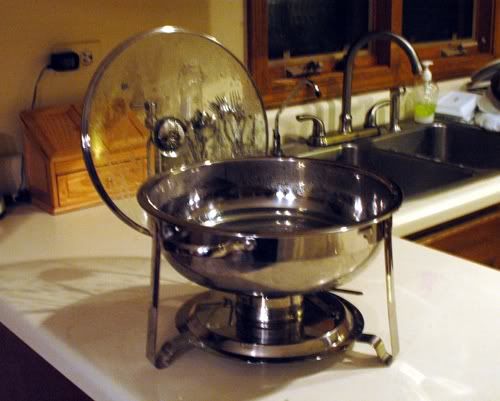 The meatballs were purchased frozen at IKEA and I made the sauce from scratch. The meatballs were very good and saved me time.
Do you have one of these chafing dishes? I have two and I love them.
Red velvet cupcakes. Made from a box mix. Everybody seemed to love red velvet.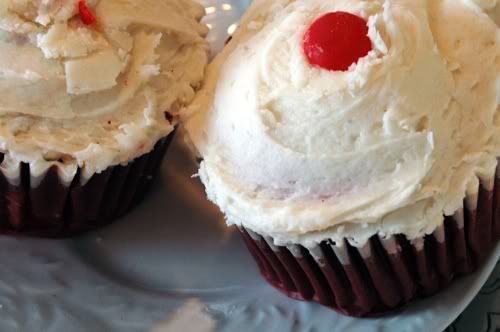 I dragged my chalkboard down from the sewing room and wrote out a menu.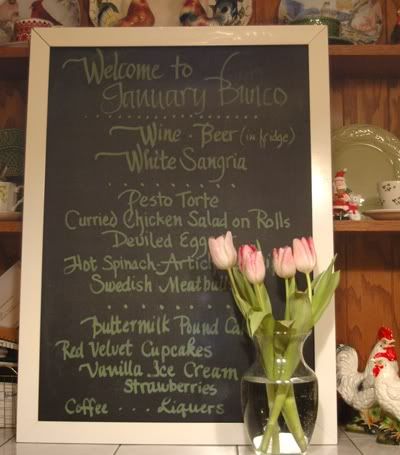 What do you think was the hit of the evening?
I only spent $1.99 at the local Italian market for 5 pink tulips.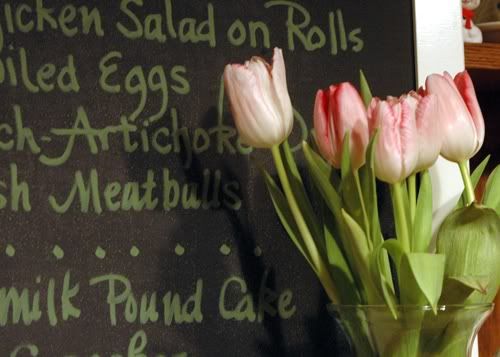 Everyone went crazy for the tulips, and the Pesto torte.
This week I'll give you recipes for some of the food that was served and I'll also tell you how to make one of those chalkboards on the cheap.
The party is over and it's time to get back to the sewing room.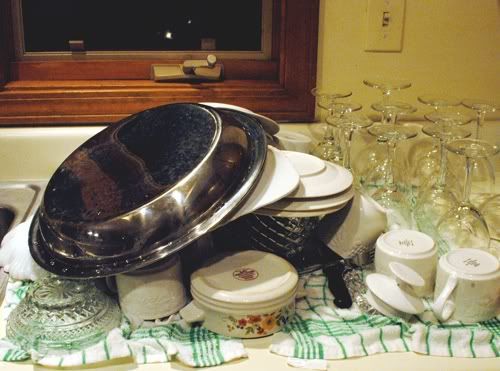 Thanks for taking time out of your busy day to visit with me. I appreciate your company because it means I can stave off cabin fever a while longer.