Today I'd like to ask you to keep the people of Haiti in your thoughts and prayers.
The earthquake was a disaster made the worse by the fact that it occurred in the poorest country in the Western hemisphere. A place where there is little or no infrastructure and certainly no emergency response system.
They seem a world away, and they are in a sense. But they are people and it helps to put a face to the disaster.
Here are some photos taken in Haiti by my friend Tony Pecararo on one of this mission trips to support Dr. Morquette's hospital and orphanage.
This is the woman who cooked meals for the mission workers during their stay.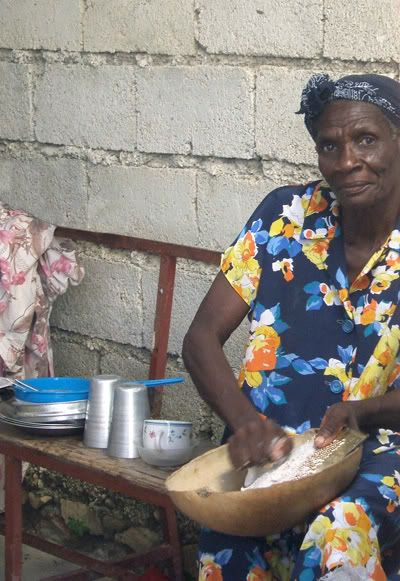 Photo Credit: Tony Pecararo
Dr. Hubert Morquette runs the World Relief Organizations efforts in and around Port Au Prince. Our church facilitates missions to Dr. Morquette's King's Garden Orphanage, which is home to about 36 children, with another 30 or so attending classes during the day and returning home in the evening.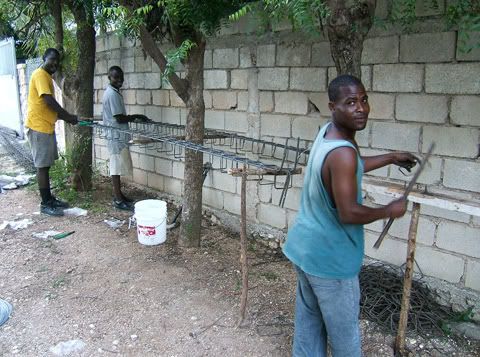 Photo credit: Tony Pecararo
Children at the King's Garden Orphanage.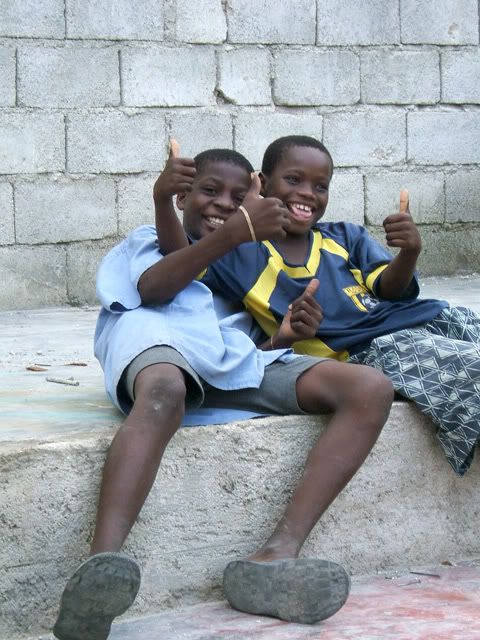 Photo credit: Tony Pecararo
Haiti has perhaps the lowest doctor per capita ratio in the western hemisphere. I've searched for those numbers unsuccessfully, but let's just say you'd be shocked. It's one doctor per thousands and thousands of individuals.
What will follow now will be looting and lawlessness. Please pray for Dr. Morquette, his famly and the people of Haiti.