The Farmer's alarm went off very early this morning.
It was still dark in the room when I slowly opened my eyes and became aware of a strange sight and sound. There was a low noise, very strange and irritating. The room was illuminated by an alternating bright blue/white light and yellow flashes.
Half awake and reeling from some strange dreams, I imagined a UFO outside on the front lawn where the deer cross each morning making their way to the woods to the east.
I'll admit that I'm one of those people who would love to see a UFO. A close encounter of the first kind would be just perfect for me. No need to have the greys take me on board.
Opening the blinds I spotted this: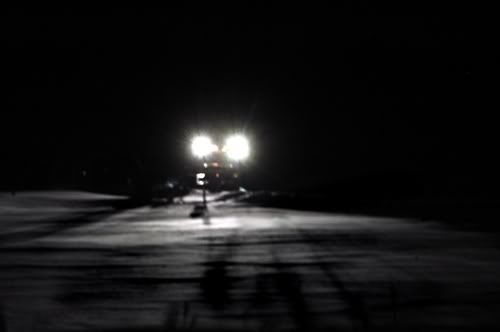 Double blinding white lights up the street, slowly drifting and approaching our house. The noise increased as it approached.
The yellow lights were equally intensive.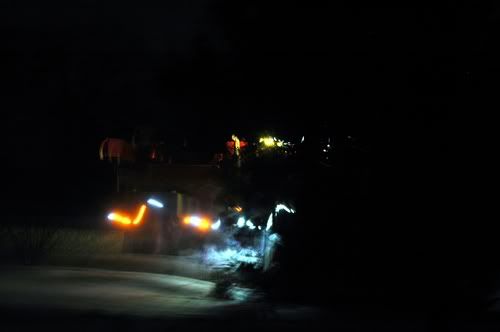 What is it?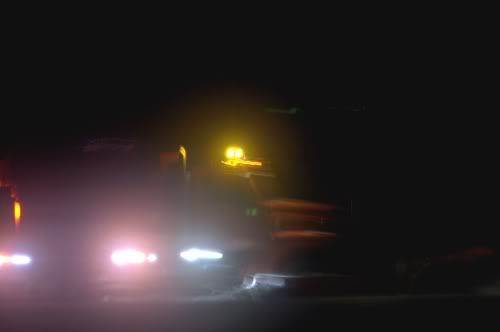 Oh darn, the snow plow!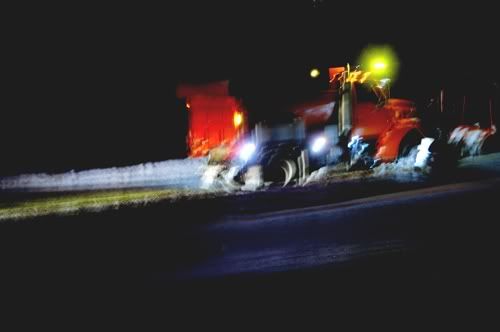 That can only mean one thing. It snowed again last night and I'll need to fire up the snowblower. I preferred when we had the plow attachment for the tractor, but the Farmer hated attaching it each fall.
The sun began to rise behind the cloud cover. One thing I love about winter is the quality of the light. Blues, pinks and purples reign supreme.
This image is straight out of the camera. Yes, it was that blue.
Where was all this snow when we owned a snowmobile? We bought a nice sled when the kids were in high school. It promptly stopped snowing. No snow. For years. We sold the sled and now I'm wishing it was in the garage, waiting for a moonlit night to fly across the fields.
This is the kind of sledding I like to do.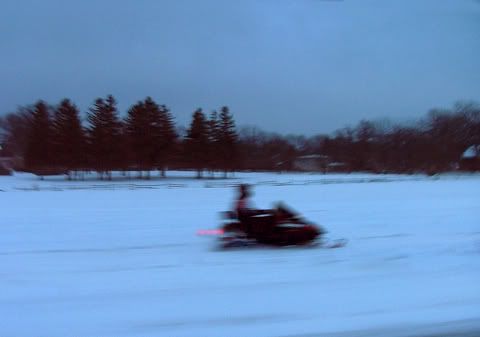 Fifty miles per hour under the moonlight.
Yes, a need for speed.
- - - - - - - - - - - - - - - - - - - - - - - - - - - - - - - - - - - - - - - - - - - - - - - - - -
NOTE:
Two of the cameras are fixed, at least temporarily. I managed to close the battery door on the small point-and-shoot and the Son took it with him to Fort Lauderdale.

I discovered that the problem with the large digital involved not one, but two bad memory cards. The wavy nature of the photos above is due to the fact that I didn't think it was a good idea to run outside in my robe with a tripod. The neighbors already think I'm a bit off.

Susan - I know you feel you're freezing in Florida but it's a good 50-60 degrees warmer than here so my son reports it feels wonderful. It's just hoody weather.