One of the hazards of living in a northern climate is that if you leave your car for a day or two in cold termperatures, you're going to have difficulty getting it started.
Here's The Red Sled.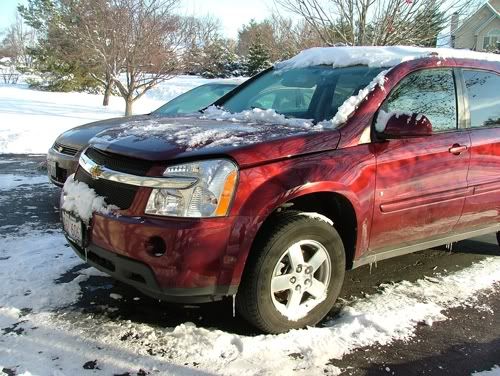 She wouldn't start, so I popped the hood to see about jumping the battery.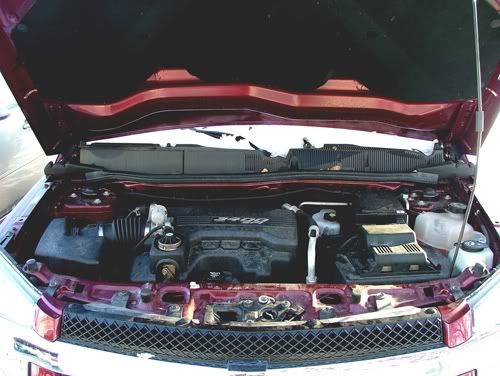 It's difficult for me to even identify some of the things under the hood.
I've jumped batteries hundreds of times before. Back in the day I'd work on my own cars. I remember unscrewing the wing nut that held on the air filter. You'd put a stick down into the carburetor to open the choke. Those days are gone.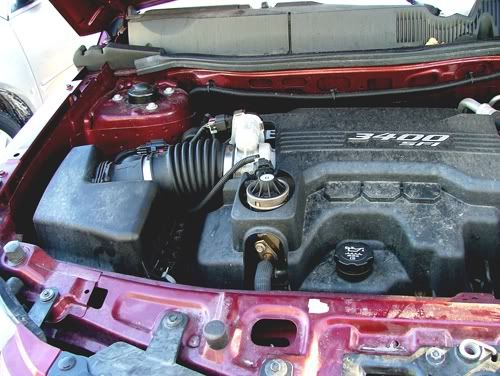 Seriously, do you see a battery?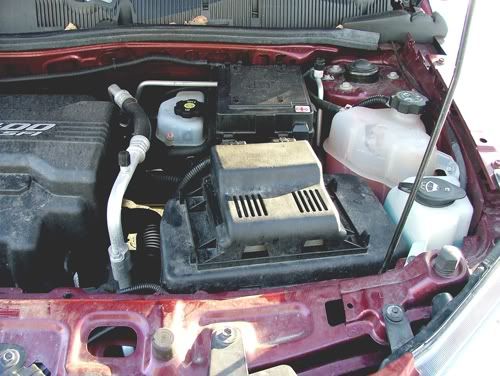 Looks like the engineers went mad. I checked the owners manual and it's no help. There's schematic drawing that tells me where to attach the jumper cable but that requires me to unlatch a cover and it doesn't indicate where it's located in the engine compartment.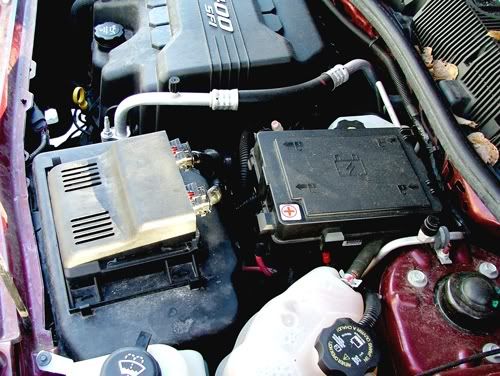 The battery is actually enclosed somehow. You couldn't change the battery if you wanted to. This is why I am a low tech junkie. I don't even like power windows because it's just something else to break down.
Give me low tech every time. Have you ever looked at a straight-eight engine?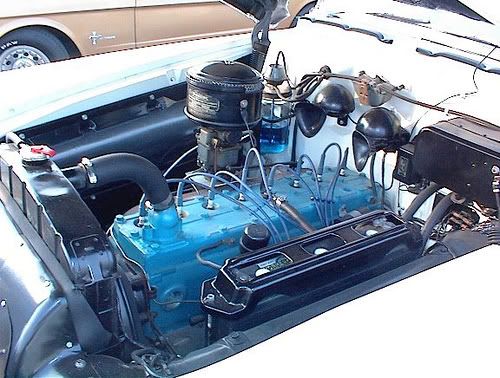 Photo Source: Howard33's Flickr Photostream
You'd say to yourself, "Where's the rest of it?"
Exactly. The fewer moving parts, gadgets and widgets there are, the less to breakdown.
A call to the service department of my Chevy dealer didn't elicit much help. Have you ever tried to describe an engine schematic over the phone?
The service manager sensed my frustration and came to my house after work to jump the car for me, and show me exactly where the battery was located.
That's how business is done around here.
Give me the good old days when I'd give the car a push and jump in and pop the clutch to start it. Now you know I'm an old timer.