One of the problems with buying a new home is that at some point in the future everything begins to break down, usually at the same time.
Our home is 20 years old and things need to be replaced, repaired or updated. We've tried to stay ahead of the curve on these issues but it can get away from you very quickly. When we started the work on the basement we decided to be proactive and replace the water heater
before
it decided to die of it's own accord.
A broken water heater is the first homeowner disaster I faced in my tiny condo. I came home from work one day to find a flood of water in the kitchen and dining room. The water heater had broken and all the contents were soaking the floors.
I'm amazed when I think of that place because it has occurred to me that the entire condo would fit in our three car garage. I don't remember it feeling cramped. It was a nice space for one person and certainly an improvement over some of the apartments I'd lived in.
Every disaster increases your knowledge and my second learning experience was when I noticed the floors in the living room were damp. The mystery was that the dampness was only in a narrow area under each window. DUH.... the windows needed to be caulked on the exterior of the unit. Who knew? Certainly not a 26-year-old single woman.
Unfortunately for me, the same breakdown rule applies to my collection of cameras. When I got back into photography about 7 years ago, I started buying some cameras and now, one by one, they are breaking down. As I've mentioned many times I'm a big, BIG fan of low-tech. The old film cameras, with heavy materials and few moving parts, are the workhorses. But the digitals provide speed and low cost operation. Working with film can get quite expensive.
In the middle of putting our daughter through college I managed to scrape together money to buy a Nikon D70. At the time, my camera was superior to those being used by the photographers at the newspaper where I worked. I was in heaven. With a large memory card I could take 1,000 photos. I became more selective after I realized that upon returning home I'd need to deal with 1,000 photos.
I also bought a mid-range digital Fuji to take on vacations and a small point-and-click to keep in my handbag. The cameras have been trusted friends but their life and their workings were ticking away. The salesperson at the camera shop warned me that the Nikon would be incredibly expensive to repair, up to $400 for the simplest repair and $75 for a simple cleaning. Of course he was pitching some type of extended one-year warrantee plan. The chances of the camera breaking down within a year were slim and the cost of the camera was dear and my budget could not accomodate the cost.
Of course, the expensive Nikon was the first to develop a problem, six years into it's life. It has been sitting in it's camera bag for many, many months as I dreaded the idea of repair. There was simply no wiggle room to support a $400 repair.
Then one day I accompanied the Farmer to a doctor's appointment. While he had his ears checked, I read magazines in the lobby. In the back of a National Geographic Adventure (or travel) publication was an ad for a camera company based out of nearby suburban Chicago town. The touted themselves as being the choice of professionals, that they repaired cameras and had them back to you in 3 or 4 working days.
That sounded expensive.
The ad included their website address, which I scribbled on a scrap of paper. It certainly didn't hurt to check them out. I was surprised that they offered a free estimate. You describe the problem and they estimate what the repair would cost. To my amazement the estimate was only $100
and
to my further amazement that included cleaning.
The Best Boss Ever always told us that in order to be successful you need great customer service and you need to EXCEED your customer's expectations. United Camera has certainly achieved both of those goals. For $10 they send you a shipping kit. This arrived two days after deciding to have them repair the camera.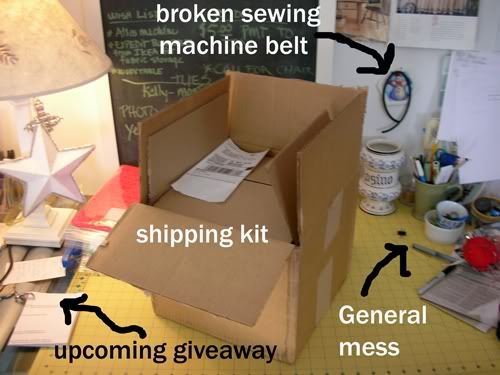 It includes a shipping box, peanuts, bubble wrap, pre-paid UPS sticker and instructions.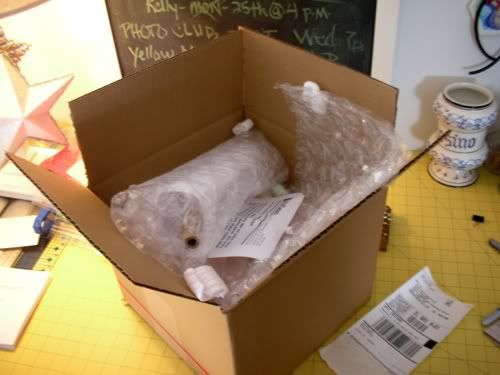 I packed up the camera and dropped it off at a one of those pack-and-ship offices. The next day I received an e-mail that they'd received the camera and confirmed that the fix would only be $100.
That was Friday. Yesterday (Monday) I received a follow-up e-mail that my camera was on it's way back to me. Unbelievable service.
The Best Boss Ever also told us that a happy customer will tell 4 or 5 friends about their experience but an unhappy customer will tell up to 30 people. I've always strived to tip that scale in the opposite direction, telling everyone about a good experience and always, always, complimenting employees and businesses on a job well done.
I am now a huge fan of United Camera. The little Fuji has now given up the ghost and he'll be sent off to United in the very near future.
Got a broken camera? Check them out.
UNITED CAMERA IN CHICAGO
This post is all about repairing things and extending their life. Have you had to repair anything lately?
Do you live by the old saying....
Use it up
wear it out
make it do
do without.