I swear you can find the most obscure information on the web.
Everyone knows that a group of geese is called a gaggle but yesterday I began wondering if there was a name for their V-shaped flying formation.
Yes, there is. It's called a skein.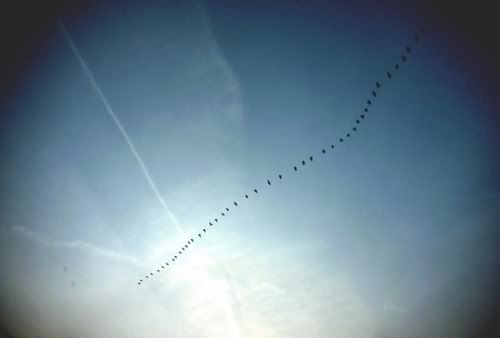 A Skein of Canada Geese
Late yesterday afternoon, as the sun was dipping towards the horizon, the sky literally filled with Canada Geese. Their bodies appeared black against the strong blue sky.
It was a sign of hope. It can only mean one thing. When the geese fly north once again, spring is close behind.
There's only one problem. The geese were NOT flying north.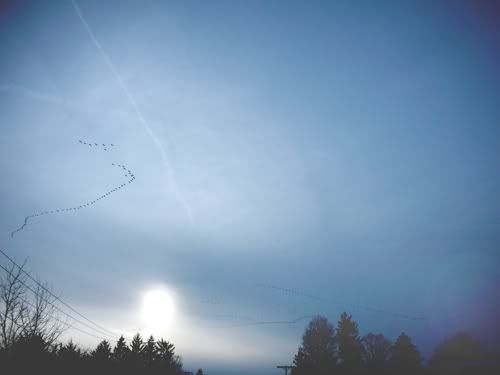 They were flying west/northwest.
Which can only mean one thing.
They're stopping to gamble at the riverboats in Dubuque.
Damn geese! They're gonna delay spring with their nonsense.