The Farmer sent me flowers.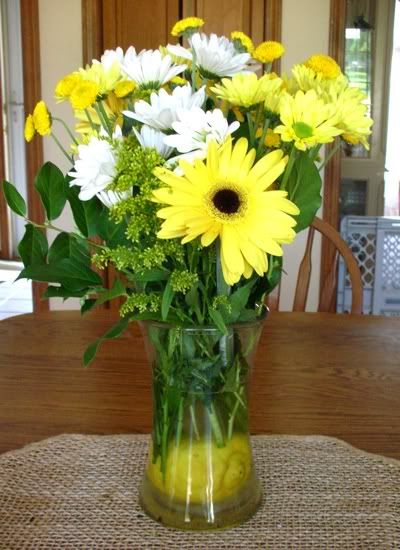 For no reason.
I get a little nervous about that. I was wondering what he was going to spring on me. But actually it was a proactive move to win over my patience and approval.
You see, the Farmer isn't just a farmer. Well, technically he isn't even a farmer anymore since the large organic herb operation informed him they no longer needed his services as General Manager.
The Farmer has two, count 'em, two bachelor's degrees and a master's degree (in entrepreneurialship). He's decided that since he's gainfully unemployed at the moment that he would return to school and get his PhD - Piled Higher and Deeper degree. In his case it's actually called a DBA - Doctor of Business Administration.
What this means is hours and hours and hours and hours of grueling study and writing. It also means that he is making himself unavailable for any Honey-Do lists that I might create.
So, while he studies....... I must make lemonade of life.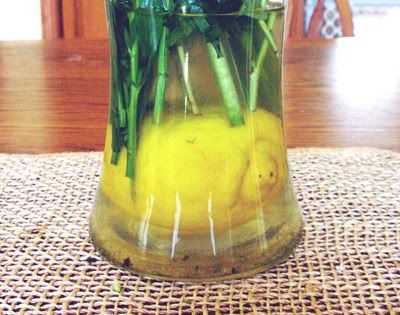 Have a wonderful Saturday. Do something fun. I'm doing TWO fun things today.