If you've been reading for awhile, you know how much the Farmer and I love to travel. I really believe that if it were possible we'd travel alot, only touching down at home base to regroup, refuel and do laundry. Oh heck, maybe we wouldn't even come home to do laundry because they do sell clothing anywhere you go.
Lately I've been making myself crazy and sad by reading bloggers who are traveling everywhere! There seems to be a mass migration. There are several who have been to Paris..... Paris, France, NOTt Paris, Illinois; Paris, Indiana; Paris, Arkansas; Paris, Maine..... well, you get the idea. Another blogger just got back from a Meditteranean cruise and yet another cruised to Alaska.
Kasey at Lola's B's
is in Kauai for three weeks. She's one of the Paris travelers. What would I need to do to get three weeks in Kauai?? Sell the firstborn? It would probably involve either the Farmer or I finding a job, which at our age in this economy is unlikely.
So as not to make myself crazy I'm going to have to forego reading those "ladies going to Paris" blogs for awhile. Honestly, I have no burning desire to go to Paris ......... hmmmm, but Yelapa, Mexico is another story.
The Farmer and I have been very, very lucky to have been able to travel to some exotic locales. Yelapa is one spot we promised to return to. It seems to be our M.O. - find a place with no roads, which is only accessible by boat or small aircraft. Yelapa is a one hour boat ride from Puerto Vallarta and there are no roads! We loved it's quaint and calm atmosphere. They first got electricity about 9 years ago.
Does it sound basic and primitive? It can be but just around the cove is one of the most exclusive spa hotels in all of Mexico, so they cover all the bases.
Here's Yelapa's "Bosca" lady. Bosca is Polish for boss-lady. This woman met the boat at the dock and started ordering everyone around.
Making sure everyone knows she the boss.
Rental units on the hillsides.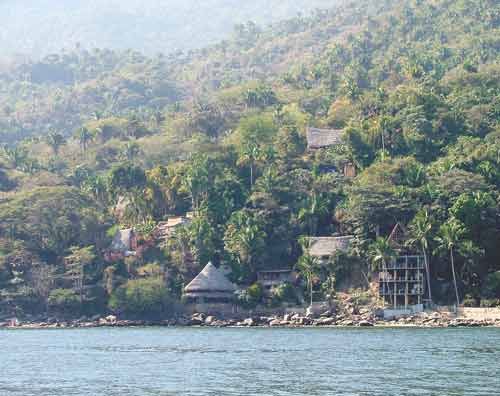 No roads, just cobblestone streets. No vehicles except for one four-wheeler. The is the major form of transportation used to move construction supplies (sand) from the beach area.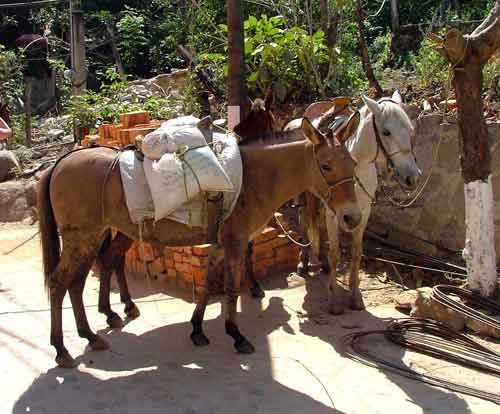 One hundred yards up behind the village is this waterfall.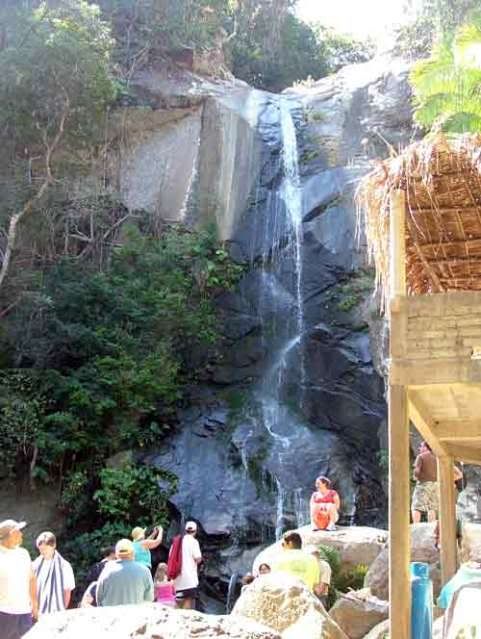 The beach.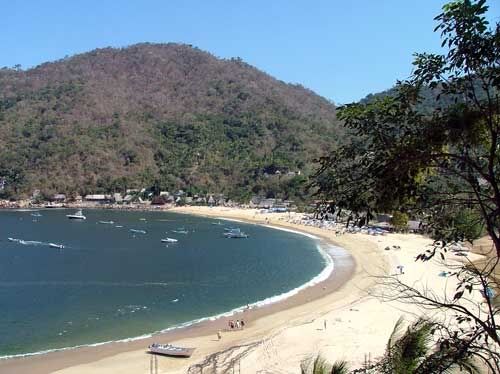 The pie ladies come to sell their pies on the beach.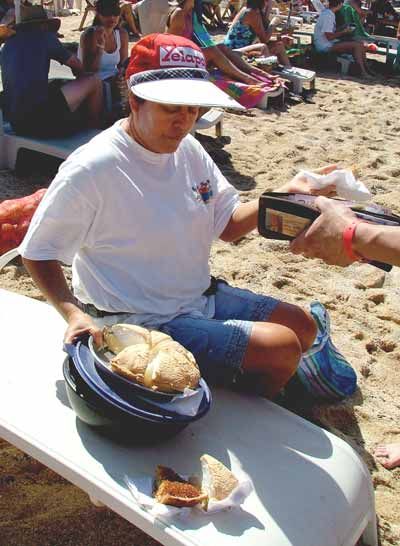 The Farmer is eating pie and sharing a beer with me. Oh, this is one of the four beers I've had in my life.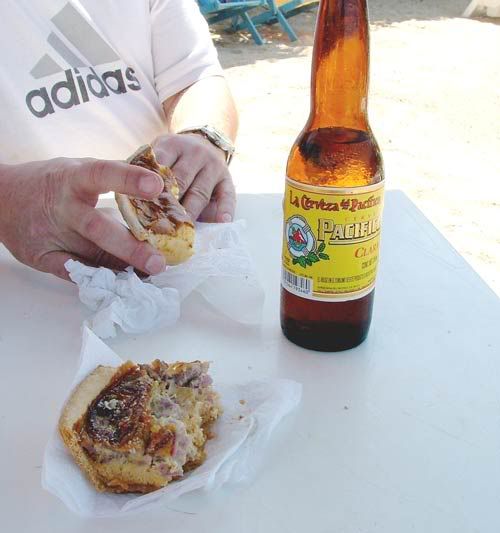 So, I'll be satisfied with dreaming about a return to Yelapa. Don't tell anyone, OK? We don't want them to become overcrowded and build roads and such.