About a month ago the Farmer and I attended a birthday party for one of our neighbors. It was held at a local restaurant (fabulous) and some people who worked for his company were invited, people we'd never met before.
Two of these guests were "the Two Marks", same name, same fun spirit, from the same small town in Iowa. It's a very small town.
These guys were simply very interesting and very fun. We got to talking about living in a small town in the rural American midwest and guess what? They informed us that the Field of Dreams is for sale!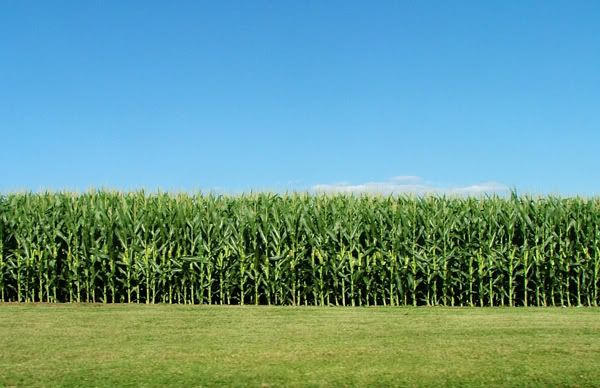 FIELD OF DREAMS FOR SALE
Did you know that? I didn't.
It's a pretty hefty price tag - $5.4 million, which includes the 2 bedroom farmhouse, barn (mid-1800's), machine shed, corn crib, souvenir stand, store and of course, the ballfield.
You know what they say, build it and they will come. Or, buy it and they will come.
The owners, Don and Becky Lansing, host about 65,000 visitors per year. But now they're looking to retire.
It all sounds pretty enticing except I cannot imagine having 65,000 people drive up my driveway every year. YIKES. No way. I'd probably feel obligated to bake chocolate chip cookies for all of them.
Check out the interactive aerial map. That parking lot doesn't look like it can hold very many cars.
FIELD OF DREAMS INTERACTIVE AERIAL MAP
I'm pretty sure that people aren't visiting in the wintertime, so if we do the math and figure the busy season from April to October -
65,000 visitors divided by 7 months = 9,285 per month divided by 30 days per month =
309 per day.
(I know, I know, I'm
always
doing the math)
That's a lot of people driving up my driveway.
I think I'll take a pass.
There is something to be said for that "build it and they will come" attitude though. Build it and they will come, dream it and make it happen, create it and they will buy. Yeah, I can be on board with that.
For your information, Agritourism is on the rise. It includes anything from pumpkin farms where you can spend the day, to farms where you can stay and work. Are there any Agritourist sites near you?