I've just finished my latest read, The Road to Quoz by William Least-Heat Moon. It was one of this best efforts. I loved it, not only because I love the genre (hit the side roads and see what you can see) but the addition of his wife's voice in this mosey made it all the better.
I get stuck on an author, reading everything they've written. This creates a bit of a problem for such a reader though. It takes a long time to write, edit and publish a book. In Heat Moon's case, he took seven years to write Prairy Erth and four years to write Quoz. That's a total of 11 years in the writing and under two weeks in the reading.
Bill Bryson is another favorite of mine and now I've read all of his books. I know he doesn't write just for me, but in a way he does. He is beholding to every one of his readers. So, he better get crackin'.
I had the idea for this post after the last book that I read but it took till today to actually put it together. In the meantime I discovered (by visiting Bryson's own site) that he has indeed written and published a new book that will be released this fall. Hooray.
Is there an author that you are loyal to, knowing that they will never disappoint?
Until Bryson new book comes out I need suggestions! What should I read next. I saw the movie, The Secret Life of Bees, which as terrific in my book, but a neighbor told me that the book is so much better.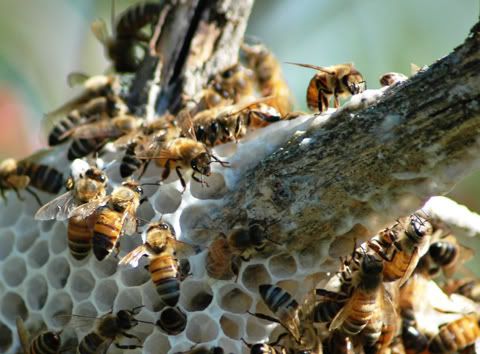 So, that's on my list for my library visit today. Give me some more ideas, and thanks in advance!