The Farmer has the amazing ability to fall asleep within 30 seconds of hitting the pillow. I am not kidding! It's so crazy that I actually timed it. He'd be snoring in under one minute.
I, on the other hand, have to wind down into sleep and my evening ritual involves reading before I fall asleep. This just does not go hand-in-hand with someone who hits the bed sleeping. He doesn't want the lights on because that slows down his 30-second record.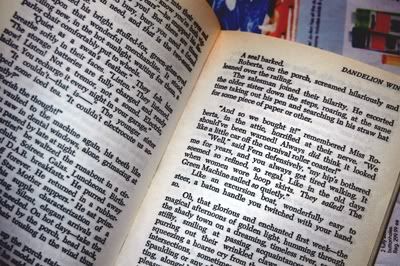 He found a solution. For Christmas one year he got me one of those book lights. I love it because it allows me to read without disturbing him.
Last night I set myself up with book and book light shortly before he came to bed. He turned out the lights and started laughing.
"What?" I asked. "What are you laughing at?"
"Do you remember reading under the covers when you were a kid?"
"Yes, with a big old flashlight filled with Ray-O-Vac batteries. The thing weighed 5 lbs."
"That's what you look like under the covers."
Yes, it's true. I did look like a ten-year-old girl reading Nancy Drew. But hey, under those low light conditions anybody could look ten years old!