One a year I allow myself a special treat from Alice's Place. It's a tiny ice cream stand, one of the best parts of life in a small town. People living in town can walk, or in the case of one spunky senior citizen, ride your Hover-round in search of soft serve cones.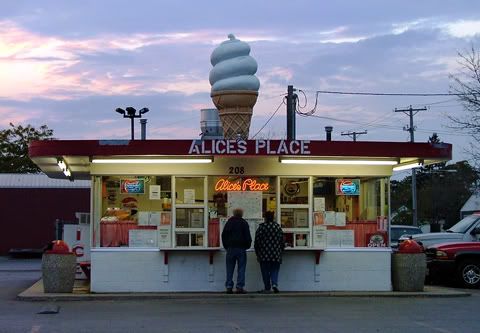 In the fall Alice's serves up Taffy Apple Sundaes. They are worth the wait. Take a look and see if you don't agree.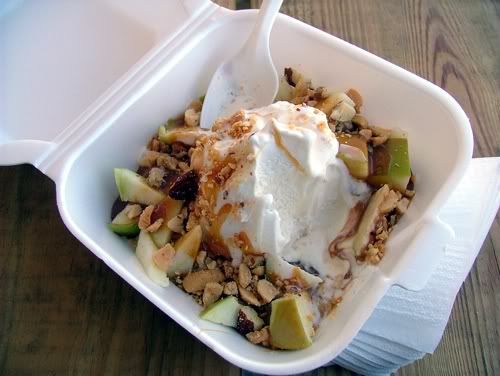 Taffy Apple Sundae
It is served in a hamburger take-out container because it tends to get too messy in a sundae cup.
The warm caramel sauce starts to melt the ice cream and the salty nuts mingle with the sweet caramel and the tart apple. It's heaven. Take a closer look.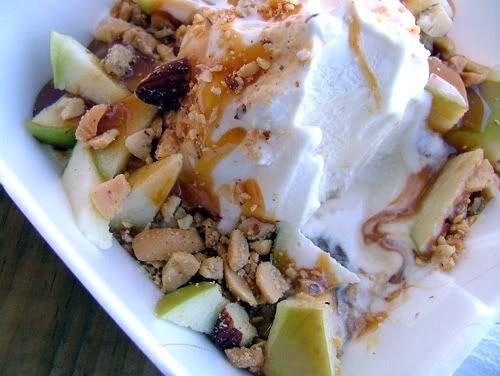 Now that you're longing for a taffy apple sundae, and realizing that it's way too far to drive, I'll show you how to make them at home. It's easy.\
Here's my instructions, republished from last year.
First, find some nice serving bowls. I have some wonderful pressed glass bowls from Goodwill that are just the perfect size.
Next we're going to need some apples. Normally I use Granny Smith apples but today I'm going to use what I have on hand.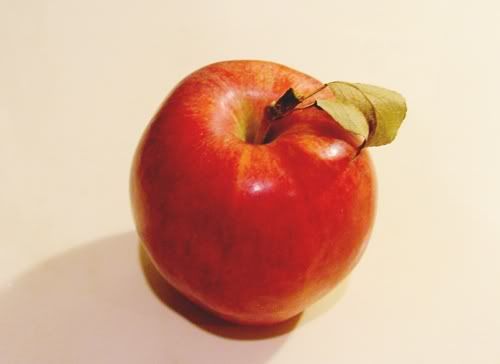 Cut the apple into bite size pieces.
To assemble the sundae we're going to need vanilla ice cream, caramel sauce, chopped apple and Spanish peanuts.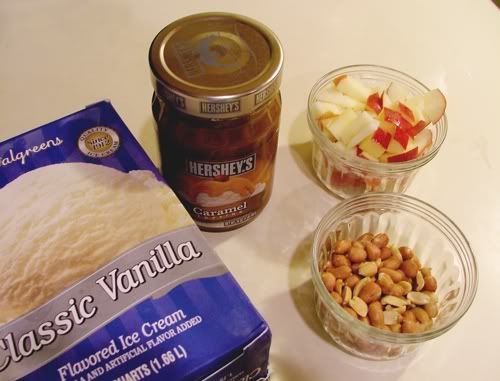 Put several scoops of vanilla ice cream into the serving bowl.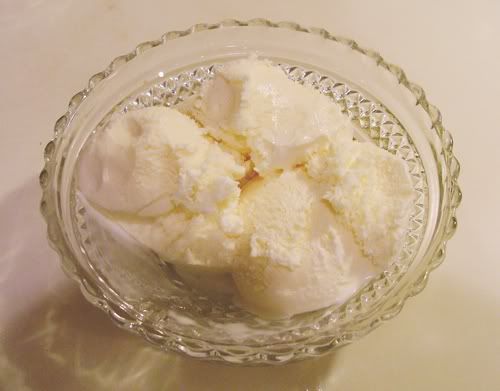 Sprinkle with chopped apple.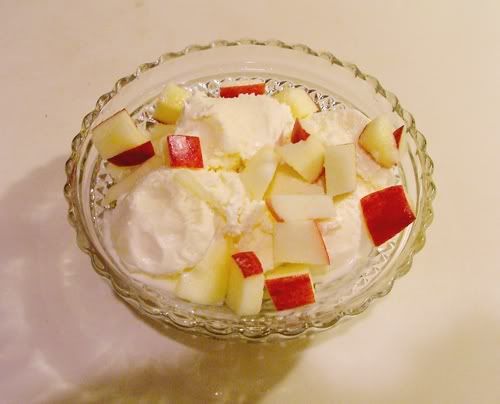 Drizzle caramel sauce on top.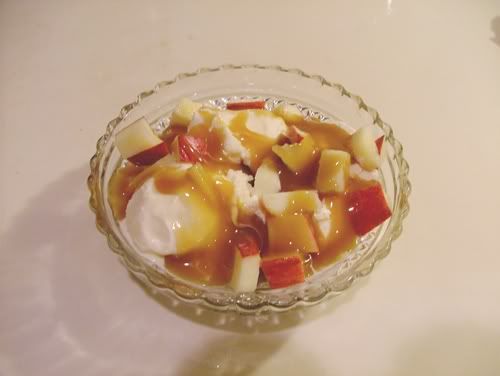 You can heat the caramel sauce if you wish, but it tends to melt the ice cream really fast.
Sprinkle with a good dose of Spanish peanuts.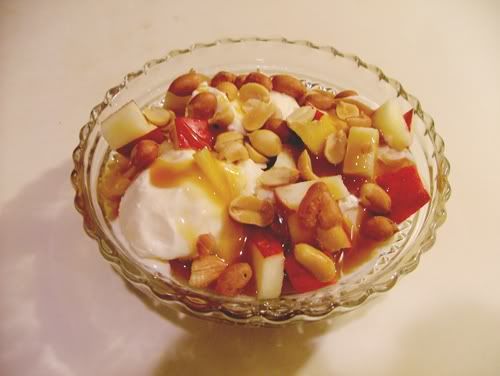 Dig in!!
These peanuts weren't salty enough for my taste. I like that sweet salty taste of a real caramel apple.
This would be fun to serve if you're having a Halloween party.
- - - - - - - - - - - - - - - - - - - - - - - - - - - - - - - - - - - - - - - - - - -
The other wonderful thing about living in a small town is that a place like Alice's serves as a community information center. Taped to the window are all kinds of announcement, pronouncements and invitations, including a public invitation to the retirement of a local man.
Here's an flyer for a Swedish Meatball dinner being sponsored by the Swedish American Children's Choir. The flyer begins with the phrase, "If you loved our pancakes, you're gonna love our meatballs!"
That's making me regret I missed the Swedish Pancake breakfast because although Swedish meatballs are good, they just can't compare with the pancakes.
Have a great day everyone. Thanks for visiting with me and taking time out of your busy day. Try the Taffy Apple Sundae and let me know what you think.