Each week I try to have a general idea of what I'm going to be talking about. I'll jot ideas down in a spiral notebook but it's all very loosely organized.
As I've said many times before, the weather here in the midwest dictates our lives at times. Monday night and Tuesday were a great example of this dynamic.
The wind is a constant here in northern Illinois. It blows incessantly and as I've said it's part of the landscape. On Monday night things started to ramp up and for a midwesterner to say the wind is crazy is really saying something. The wind was crazy strong and gusting at what we know now was category 3 hurricane levels.
One of the windows in my sewing room actually blew out of it's frame and I found it lying on the floor. Let's just say none of us got a good night's sleep on Monday night.
On Monday morning the blue skies were gone.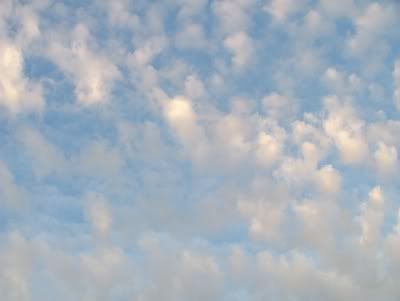 Replaced with these clouds.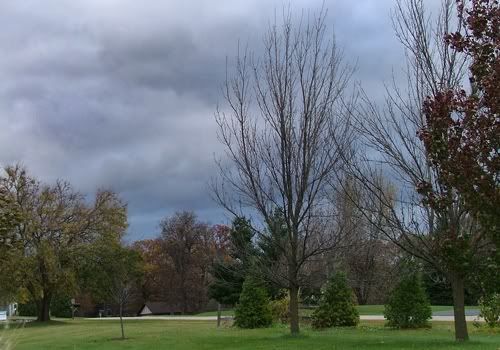 The wind was gusting up to 90 miles per hour and there was a tornado watch in nearby Elburn. The electricity was out in that town for most of the day and we lost power sporadically. I'm very thankful that we installed one of those natural gas powered whole house generators last year. It's absolutely necessary with an 89 year old in the house because if the power goes out in the wintertime a power outage means the temperatures in the house will plummet within minutes. You cannot imagine how cold it can get when the temps outside are 30 below zero.
One of the gusts caught a notch in the Bradford Pear tree in the backyard.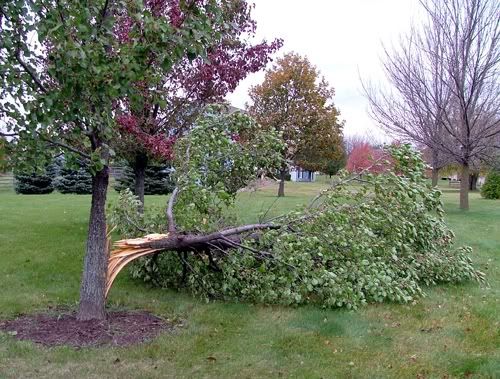 Nature's power can be awesome and terrible. Half of this 22 foot tree was peeled away down to the ground.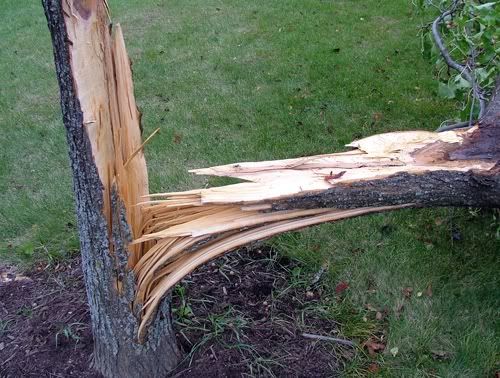 There was much gnashing of teeth and tears involved when the Other Mother saw this sight. It was her tree, one of her favorites. We're not in a forest and the trees she has planted are standing alone and unbuffered by the distant treeline.
Someone has dubbed this event, "Chi-clone", as in cyclone. The "Chi" refers to nearby Chicago.
So how was the weather in your neck of the woods yesterday?