My friend over at Life in Red Shoes is the one who put me on to the happiness that results from wearing red shoes. I'm always looking for red shoes and recently found a pair on sale. Hooray!
On Saturday night the Farmer and I were getting ready to go out to a birthday party. He walked into the room and the following conversation ensued.
"Oh, shoes. You've got new shoes."
"Yes", I replied.
"You're going to
wear
those?" he asked.
"Yes, I'm going to wear them."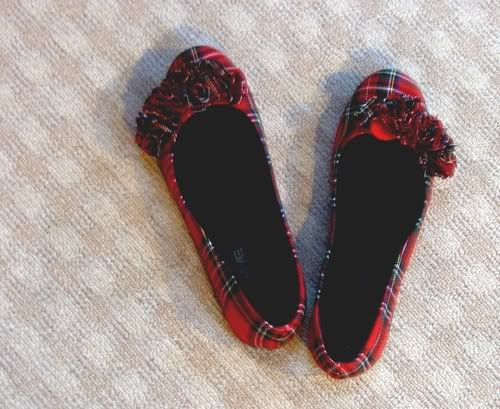 This conversation had me puzzled. Was it the color? The plaid? What was it about them that clearly bothered him. We were running late and I certainly wasn't going to get into THAT conversation, but when I arrived at the party I questioned the other women.
"What do you think about these shoes?"
"Oh, they're so cute, I have a jacket that matches them. Where did you find them?"
OK, I felt better. The women-folk validated my choice.
And anyway, I love them. In fact, I'm going to wear them again tonight!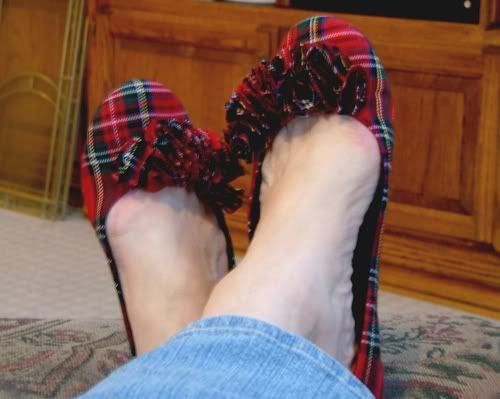 How about you? Got any happy red shoes?
NOTE: The cute plaid shoes are from Payless Shoe Source. I checked my receipt and they were on sale for $7.00. Pretty cheap for such red cuteness.