Today we're going to take a trip out to Josie's Antiques. Her place is between a nearby town and DeKalb, Illinois. It's a nice ride in the country. We visit Josie's every so often just to browse and have some quiet time. It's very quiet on her farm, except when her peacock is screaming. Yes, peacocks are incredibly loud and annoying.
The farmhouse and barns are quite a distance from the main highway.
She's got an historic 1839 barn that is filled to the brim.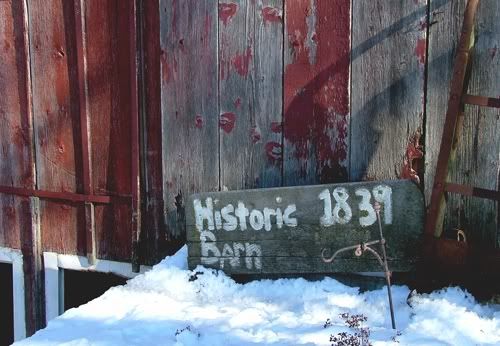 There are also many interesting outbuildings that are likewise filled. When we park the car we see the small outhouse structure. There are a few antiques inside.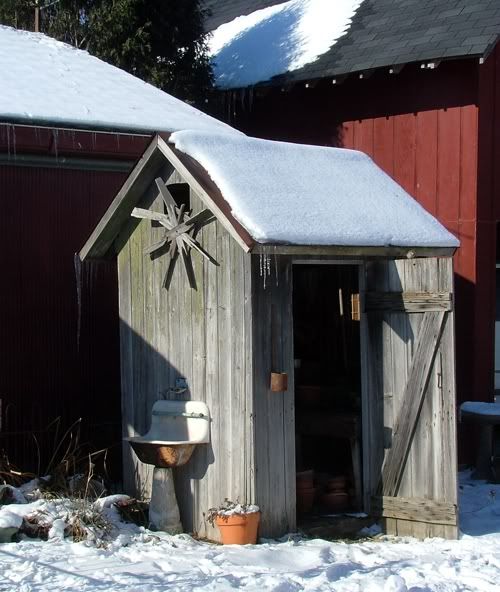 Her chickens are just to the left as we walk down the path.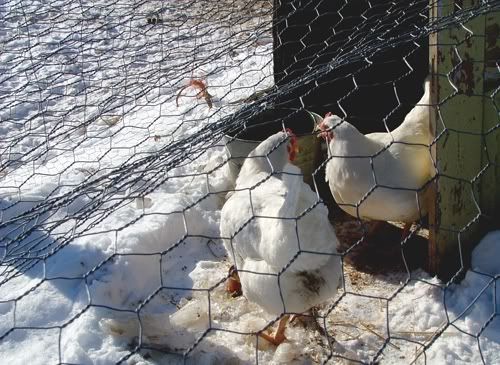 And her ponies are wearing their warmest winter coats.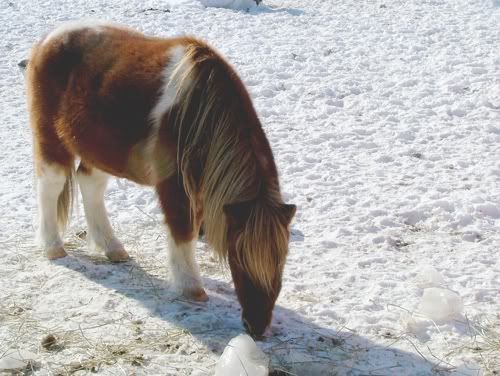 Let's go inside the main building. Josie bakes fresh chocolate cookies every day for her customers.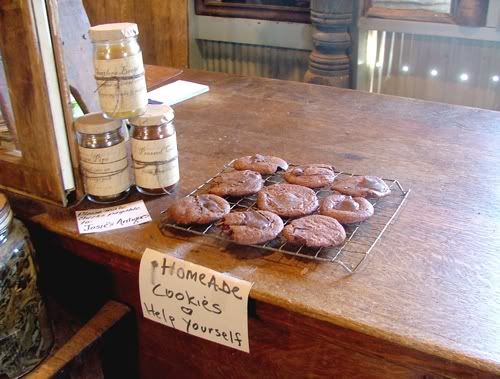 They are good.
This woodburning cookstove stood in her kitchen for thirty-some years and she did actually cook on it. It is notoriously difficult to maintain any kind of long term even heat and it's a nightmare to attempt a turkey in one of these. My sister recently took a seminar on how to cook on a woodburning stove that was offered through Old World Wisconsin.
I'm fascinated by these small sinks. Josie had many of them in the different buildings.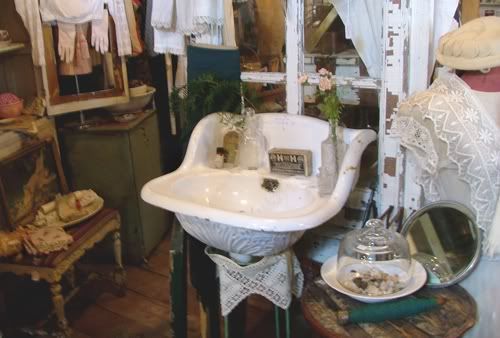 Here's another one. I'd love to find a spot for one.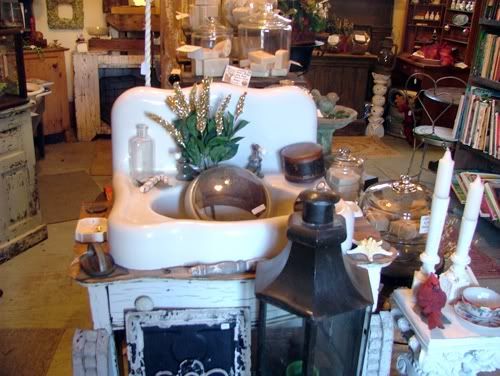 I totally fell in love with this old card catalog.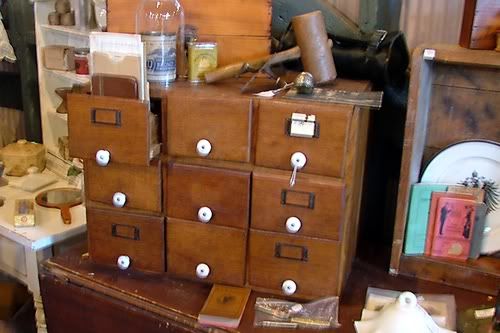 Thanks for going along with me to Josie's! Come back tomorrow and I'll tell you how she helped me to solve a mystery.