.....The part where the author reaches the end of her wits in the remodeling project due to grey ceiling paint.

First, before I get to the grey ceiling paint I want to take a moment and thank all of my great readers for being so loyal, patient and supportive. My goodness, I've received e-mails (the abilitie to read/retrieve severely limited), postcards (Lyda and Kat - thanks) and my surfer girlfriend Leslie even took me to the beach in California. It was a cyber trip but refreshing nonetheless.
I thought you might like to see a few photos of the work in progress.
Here's the wood laid out for installation. When the worker is arranging the pieces it sounds like someone is playing a very enthusiastic game of Jenga.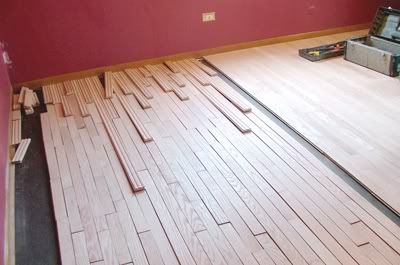 The wood is unstained red oak. That's our office/library and yes, the walls are painted red.
Here's the floor in the family room. The border was original. We had carpet in the center but after 10 years it was looking pathetic so we yanked it out and filled in with red oak. In order to accent we added a one plank insert of walnut. This is it's unfinished state.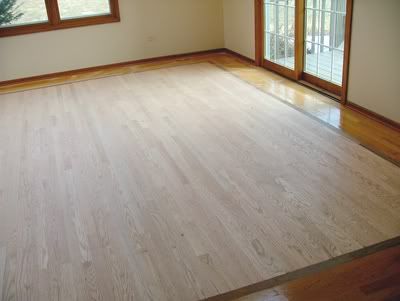 Another view.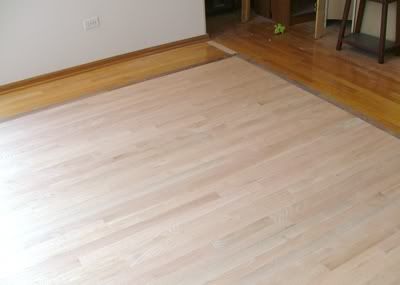 After 10 years the original border was looking orange.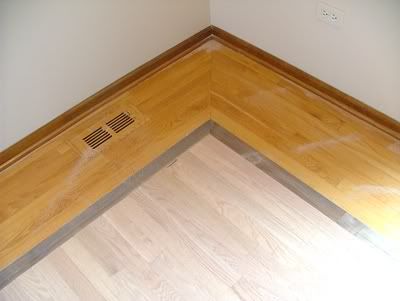 So we had them sand it down, restain and finish so everything matched and wasn't orange.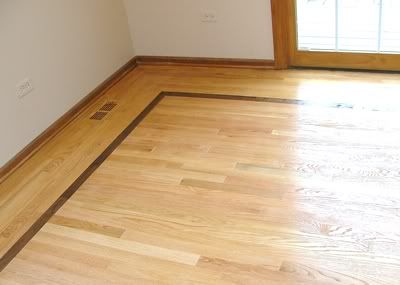 Another view - anotated.
But, since we have new furniture coming we needed to also paint the walls a different color. This is the Farmer up on an 8 or 10 foot ladder painting the trim. The earthquake last year left a crack in this corner so he also fixed that. You will note that he's wearing his Arkansas Razorback pajama bottoms as his painting wardrobe. Go Hogs!!!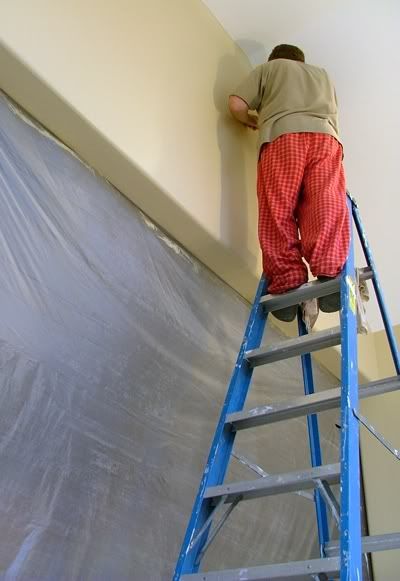 The Farmer and I have always done our own painting and did this room the last time. We've decided, however, that we are getting too old for this.
The mess..... I'm weary of the mess involved.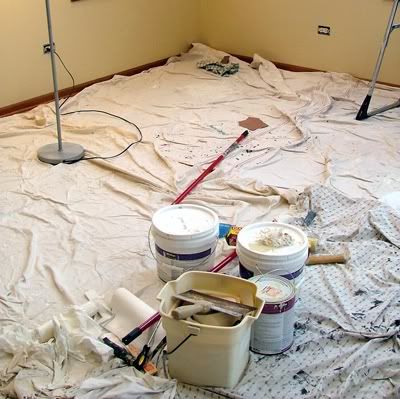 New paint color.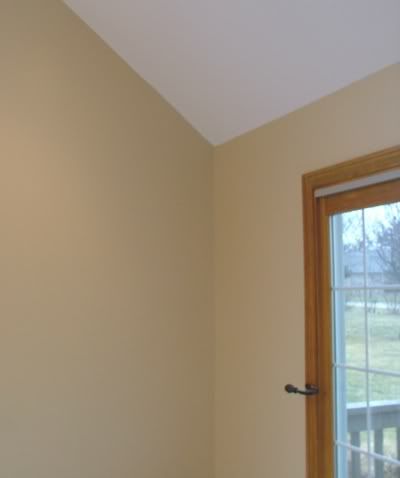 Clean up continues.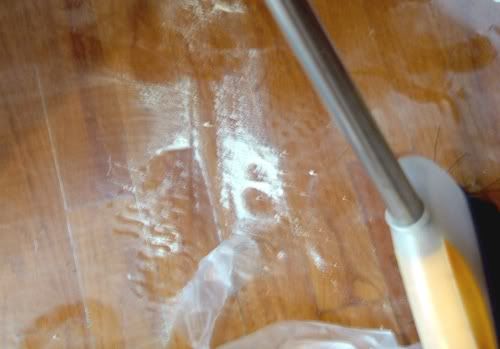 As I mentioned in my last post we realized that we'd to have the orginal floors (that extend into the other part of the family room and the hall) resanded, restained and finished so that everything matches. We thought we could avoid that. What were we thinking?
So anyway, that's our vacation. Instead of a vacation we opted to do these upgrades.
Just thought you might want to take a peek.
OOOPS... I forgot to tell you about the grey ceiling paint. Come back tomorrow for that tale.