....... or the part where the author teeters on the edge of losing her sanity.
We've done many, many projects around this house in the 17 years we've lived here but the current fiasco is kicking my butt.
Three rooms needed to be painted. The office went fairly easily since we were painting the walls the same color. The ceiling was a bit of a puzzle. The paint took on a strange uneven texture in a few spots but it wasn't outrageous so we left it. The higher ceiling (remember yesterday's photo?) was difficult due having to go up and down the ladder (should have rented a scaffold). The other part of the family room was an unmitigated disaster.
I wasn't too keen on the ceiling paint as it had a chalky and slightly gritty feel as it dried. Since we had the flooring guys coming back, I worked hard and trimmed two coats and rolled the ceiling. Then I collapsed and waited for it to dry, thinking that everything would even out. WRONG. This is what awaited me several hours later. No, this isn't a photo of the sky on a cloudy day.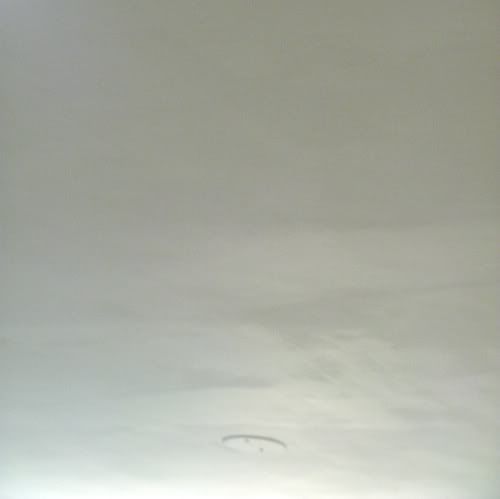 It seriously looked like someone went over it in random spots with a belt sander. This drove me literally to tears. We drove over to the home improvement store (mistake number one), walked in to find a 19 year old girl manning the paint counter. Those drove me to another near bout of tears. This girl clearly cannot help solve our problem. She recommended Kilz ceiling paint. At this point I'm grasping at straws. It's getting late. The Farmer and I return home and spend an hour or so trimming out the ceiling. What do you see?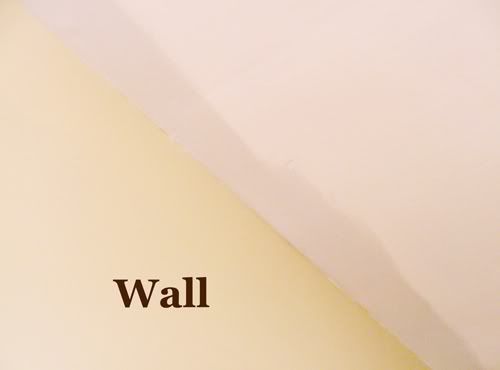 This paint is GREY!!!! It looks white in the can but it's grey on the ceiling and very dark and ugly next to the paint color. As I crumble I turn to the Farmer and say, "Well, you always said you wanted to paint the ceiling a color. There you go."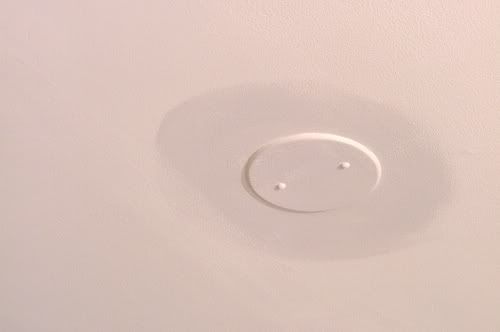 There was no way we were going to continue. The next morning at 7 a.m. I drove to the nearby Sherwin Williams store where there was a real, certified professional behind the counter. Guess what? No more home improvement paint for me. The Sherwin Williams ceiling paint was on sale and was cheaper than anything the home improvement center had to offer.
I trimmed the ceiling again and rolled on one coat of the new paint and it was instantly 100 percent better. This weekend the Farmer and I will add one more coat and call it done.
I am so over that ceiling.
Stay tuned for something fun tomorrow. I promise no more talk of home improvements gone bad.