I've mentioned that my mom is coming here to spend the night on April 28th so that we can rise early and watch the royal wedding together. Mom is fond of all things royal.
My plan was to invite some of my neighbors but since the furniture hasn't arrived that plan has gone up in smoke. As it is, my mom and I will be sitting on those fold up camping chairs, watching the TV that's in the only piece of furniture in the room.
I've been planning the treats that we'll be munching on, including tea cakes, scones, clotted cream (a close version) and homemade lemon curd. Last week I pulled out Cory Amaro's scone recipe and whipped up a test batch.
COREY'S SCONE RECIPE
Let's get started baking scones that quickly turned alien.
Gather the ingredients, have the recipe handy.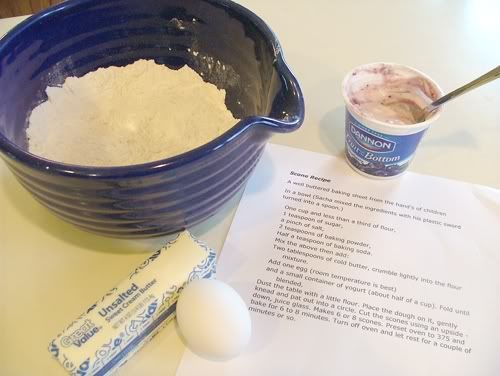 Flour, sugar, salt, baking powder, baking soda, butter, egg and yogurt.
I faced a dilemma in the grocery store. For the life of me I couldn't remember if I had used plain or flavored yogurt the last time I baked these scones. Hmmmmm, I decided that blueberry scones would be delicious. The scones are about to turn alien.
Mix the dry ingredients. To this add the cold butter and cut it in. I love to use my vintage pastry tool.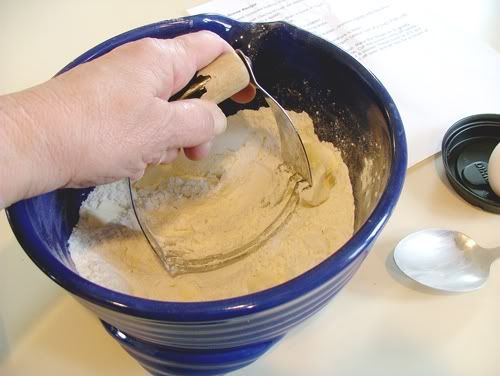 Add the egg. Room temperature is best.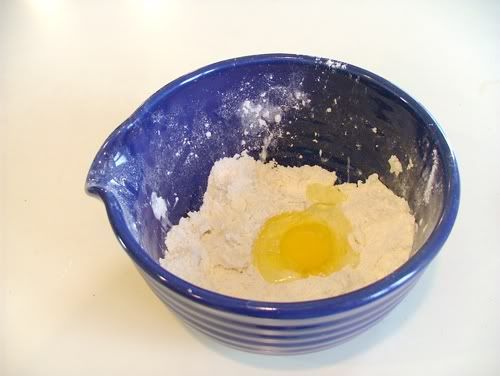 Fold in one small container of yogurt. Plain or vanilla is nice, blueberry will produce aliens.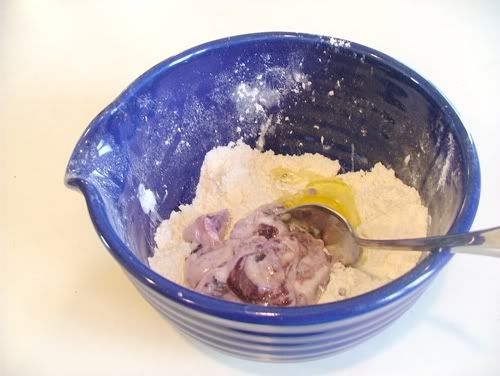 Mix just until blended.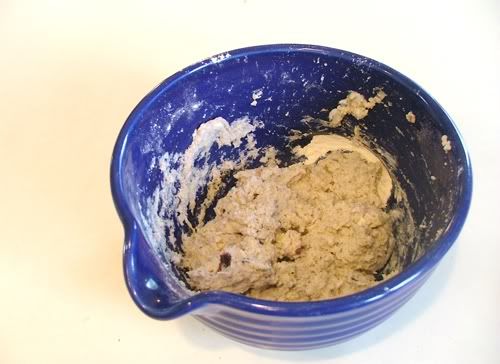 Flour your work surface and turn the dough out. Here's the secret to a soft texture - knead very lightly and just pat into a circle. Cut with a juice glass.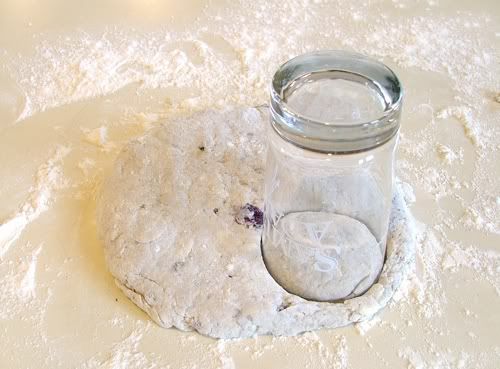 They didn't look too bad at this point. They were a light bluish purple color when I put them into the oven.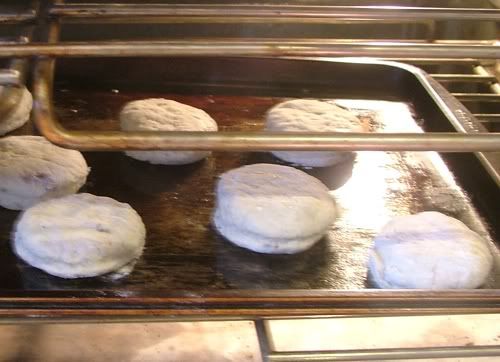 But they came out a very odd blue/green color when they were baked. Martians!!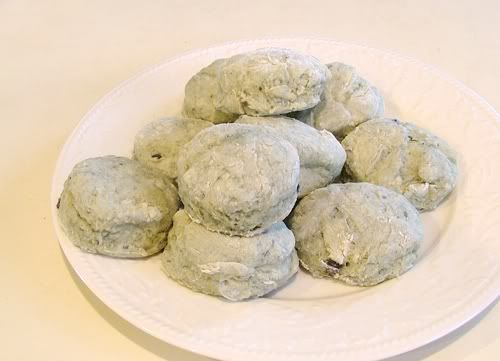 No matter, they were delicious with a dab of butter and they were soft and moist the next day.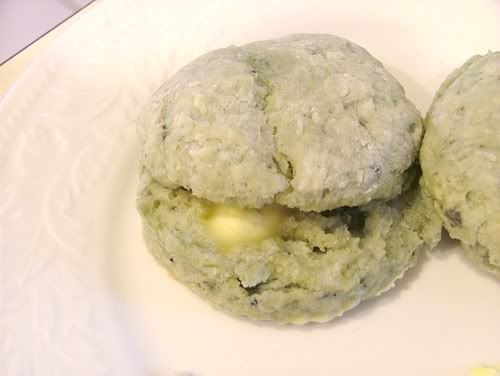 I'm not quite sure what the real difference is between a biscuit and a scone. I love them both. Give the recipe a try and let me know what you think.