No, we're not really going to shop for fleas, but I thought you might like to poke around the flea market. We enjoyed the country breakfast at our Monday Morning Staff Meeting and I thought you might like to see a couple of the booths at the local flea market.
The Kane County Flea Market is pretty well known in these parts and there are plenty of booths that are chocked full with most anything you can think of.
This guy makes furniture and uses vintage elements. I recognize the doors on this cabinet as windows that would have been flanking a fireplace in a typical midwestern bungalow.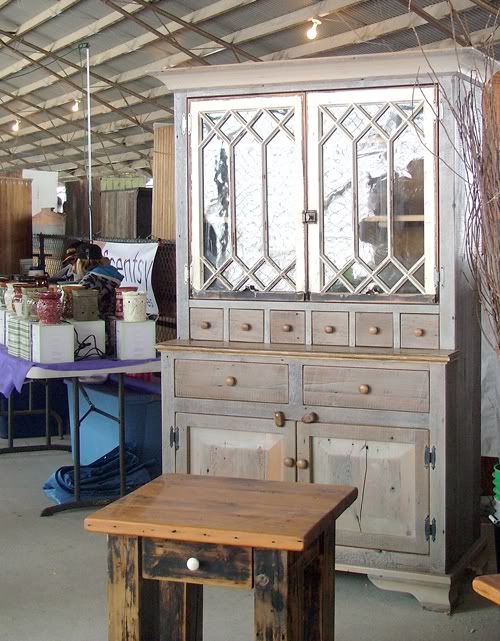 I have to admit that I'm not a big fan of the white, white, white painted furniture.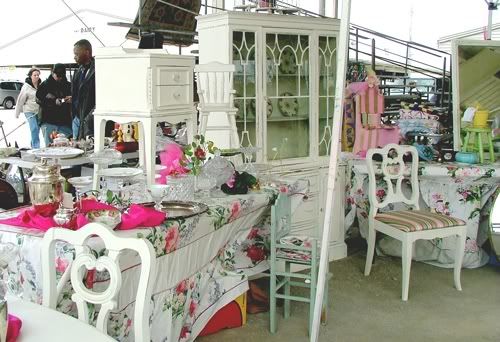 This dressing table has lovely bones and curves but I'd still love to see it in it's original wood.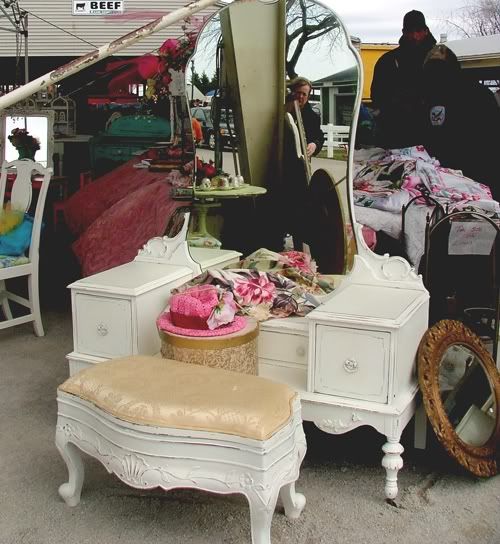 This was my favorite booth. It was filled with really cool and unusual things. This Pottery Barn/Restoration Hardware look is more to my liking. She had a huge wooden bowl filled with large clear light bulbs. Very unusual but cool. She had not one but TWO beautiful vintage dress forms. Unfortunately they were for display only. Sigh.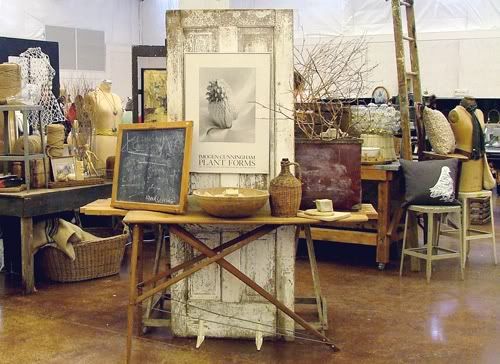 Digging around a flea market is hard work. As a reward there's pie!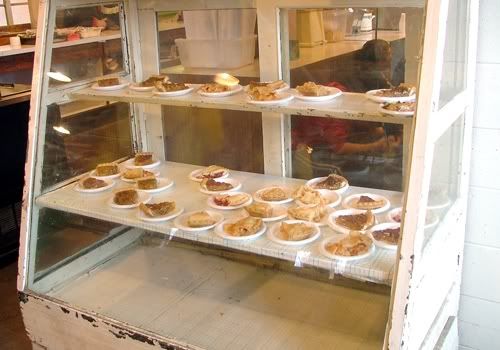 What's your style? Is it white and French or warm and earthy? Or maybe something else.
P.S. It's 35 degrees here this morning and it might snow on Friday. Sigh. Also, blogger has published today's post THREE different times and yesterday's post twice. Gremlins in the machine.