Thank goodness for local grocers.
There are lots of nationwide chains in the northern Illinois area but I find them to be sterile and uninviting. There are several independent stores and them seem to have better prices but my favorites stores of all are what I'll call the ethnic markets.
One in particular is an Italian grocer who has built a store nearby. They also have a store about 20 miles from here that is my favorite. The vegetables are so fresh they still have some dirt on them! There is no such thing as a waxed apple.
They also carry multi-ethnic foods such as Indian, Chinese, Mexican and Polish.
Here are the Polish gherkins.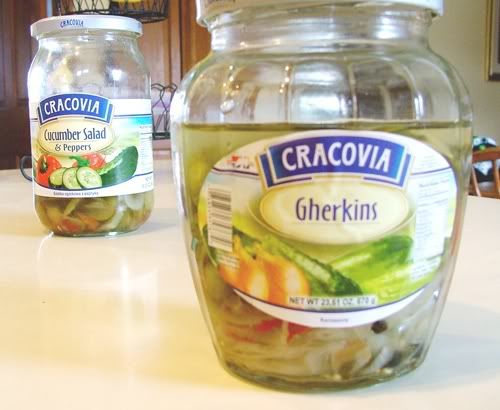 These are little bite sized treats for the Farmer.
This cucumber and onion salad is a nice side dish on evenings I can't think of anything else.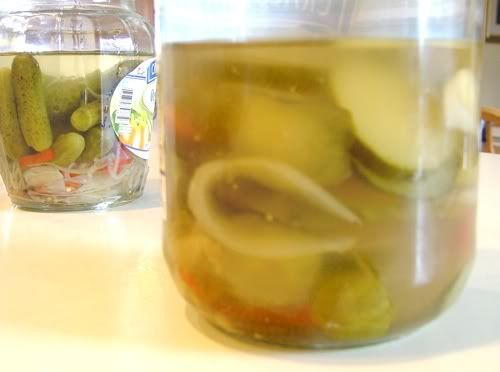 I would like to make some Indian food but without some instruction I'm lost.
How about you. Do you have any ethnic markets nearby?