Let's go inside the barn and see what we can find. The first thing is a lovely vignette. There's a water fountain an architectural piece and an old wire gate.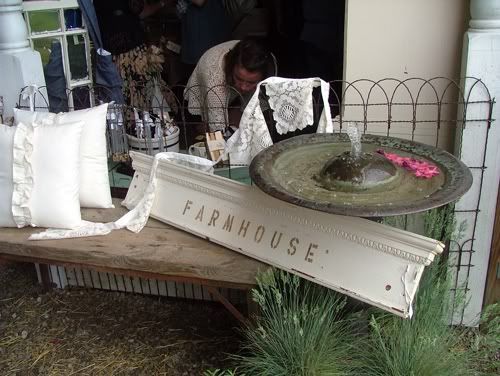 This is the very beautiful check out area. Anne Marie's children were helping out.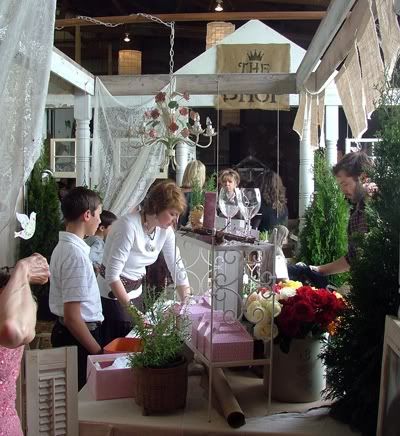 I have a week spot for old suitcases and picnic baskets.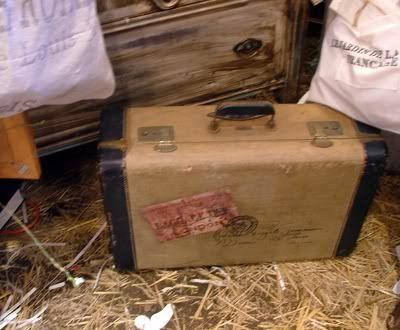 There were beautiful arrangements everywhere you looked. Lots of inspiration. This area had books covered in pages from old books. There were also some covered in paper with antique looking calligraphic writing. This is something I'd love to try.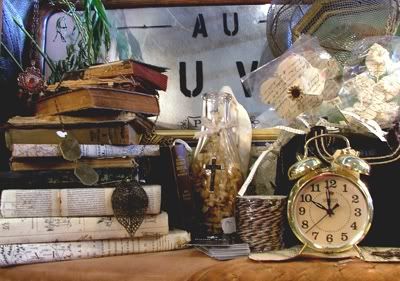 Here's the lovely Jen Rizzo. Love the dress.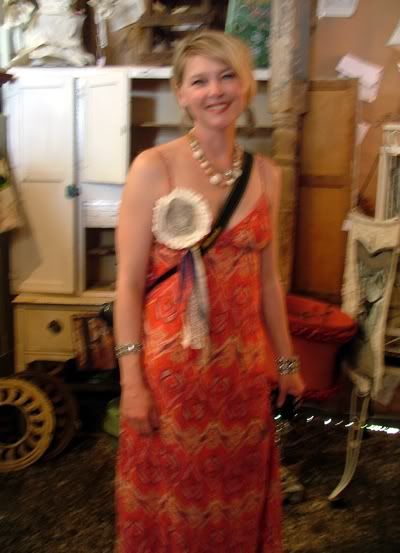 Fifi O'Neill was there, signing copies of her book, Romantic Prairie Style.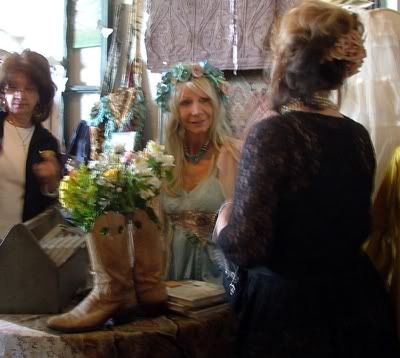 Don't you LOVE those cowboy boots filled with flowers? More inspiration. Now I've just got to find some boots.
This totally cracks me up. "Sorry, I've got to go out into the cornfield to take this phone call."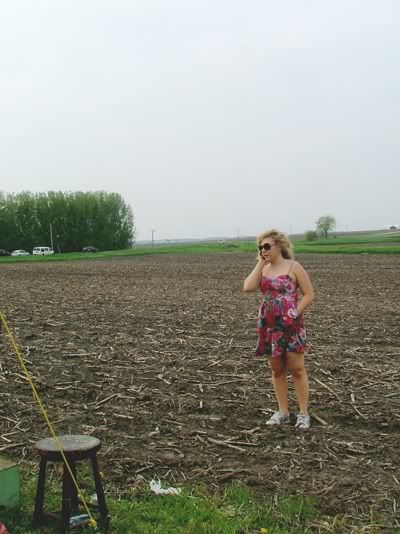 Thanks for coming along to the barn sale. Although the magic of technology allowed you to share the experience, I truly wish you could have been there in person with me. We would have sit a spell in this spot, enjoyed the evening breeze and some conversation.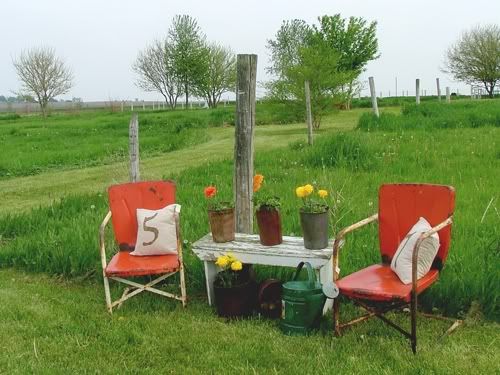 WINNERS
The winner of the guess-where-we're-going portion of the contest is:
B.V.
The winner of the hasoo-she-given-herself-a-photoshop-facelift portion of the contest is:
Marilyn
You know the drill. E-mail me with your address.