My friend
Vee
is using modern methods to deal with the annoying cowbird.
A COWBIRD STORY
We must live a sheltered life in Illinois because I've never seen a cowbird or her other nemesis, a turkey vulture. Maybe I'm just a terrible observer.
We do however, have lots of other pesky critters. We've got some type of annoying bird that repeats the same call over and over and over until you want to scream.
too tweet
too tweet
too tweet
too tweet
too tweet
too tweet
Just when your irritation is ramping up they switch out the call.
tweet too
tweet too
tweet too
At this point Vee's pellet gun sounds mighty interesting.
We've other annoying critter that could use a little swat to keep them off my property. Voles! Seriously, if they stick their little heads outta the ground they're fair game for a swat. Squirrels? Ditto. Possums and biblical swarms of rabbits who consume every leafy sprout are also on the list.
Speaking of biblical, my form of swatting is low tech and taken right from the the Bible. Think David and Goliath. I defend my turf with a moose.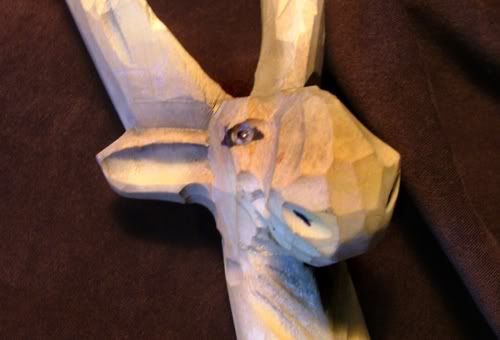 My sister and I were on a road trip and came across a gas station that had a terrific section of cheesy souvenirs. Some of the souvenirs were not so cheesy, including a beautiful hematite ring and my moose.
Isn't he adorable? All the better to lull the critters into a sense of complacency before I strike.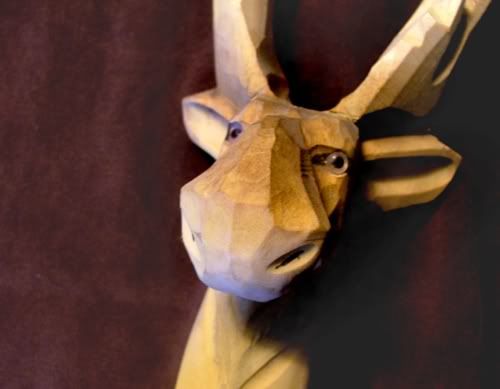 Truth is, I need a lot more practice.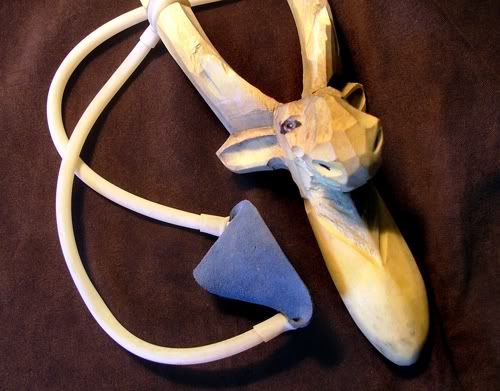 I should probably try hitting some larger targets.
Say, a
coyote that decides to drag deer carcasses into my yard.
What do you think? Should I go modern with a pellet gun or stick with the slingshot?