Have you tried the refrigerated cookie dough that's available in the stores?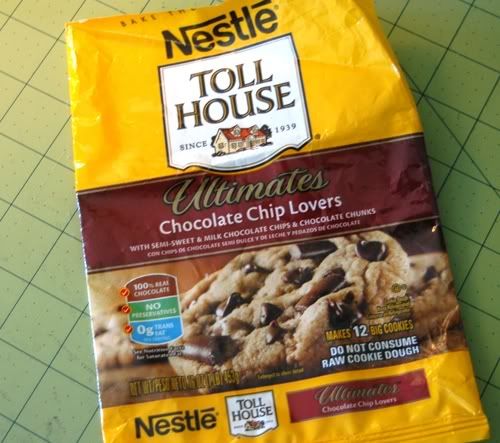 The Other Mother has a wicked sweet tooth and although I'd rather keep these types of things out of the house she won't be deterred. The new nurse informs us that as you get older your taste buds die out and the last to go are the ones that can detect sweetness, thus the wicked sweet tooth.
I'll have to admit the cookies are very, very good and there's no muss or fuss in the kitchen. However, it's probably a good idea to read the directions (and packaging) first.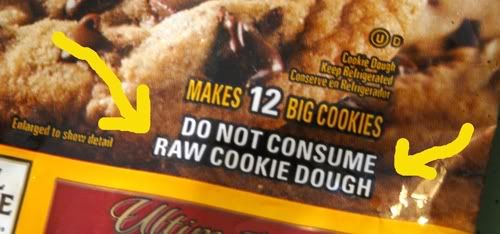 Uh oh....... I think I'm in some serious trouble.