Today we're going to play a guessing game. There will be prizes!
On Tuesday and Wednesday of this week I plan to take you along with me to somewhere fabulous. It will take two days because I have so many photographs of the trip. But first you're going to guess where we're going.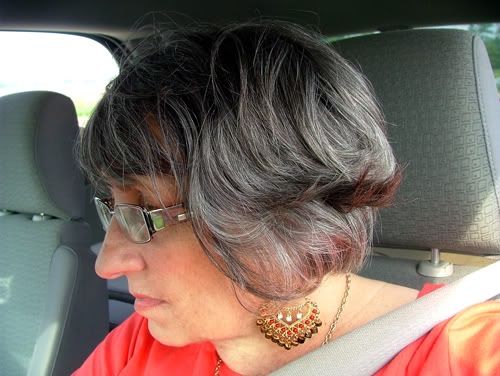 There's a hint included in that photograph. Look at the earrings.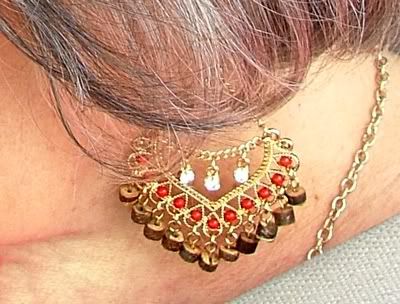 Very gypsy. Very bohemian.
Actually there's going to be two prizes. I'll put all the names of those who correctly guess the lcoation into a hat and draw from there. That way everyone who sleeps late on Sunday can be included.
The second prize will be a drawing for those who correctly answer the following question.
HAS THE FARMER'S WIFE GIVEN HERSELF A PHOTOSHOP FACELIFT IN THESE IMAGES?
Thanks for participating. See you tomorrow at the Monday Morning Staff Meeting.