The Farmer and I are leaving on vacation tomorrow morning. We've chosen an undisclosed location so that we're not bothered by the paparazzi. Honestly, can you imagine not being able to go anywhere without the scrutiny of others? Fame has it's costs and that's certainly a big one.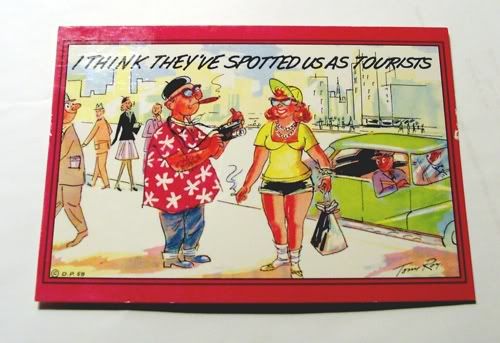 I bought this postcard because I thought it was so funny. Of course, you won't catch me in anything this short and I don't smoke! Neither does the Farmer. But just pretend this is the two of us, cameras in hand, looking to see the sights.
I'll catch up with you when we return. Have a wonderful week everyone.