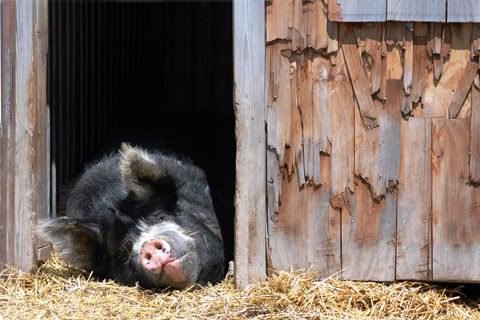 Becky, the Berkshire hog.
This is how we're feeling here in the upper midwest. Just overcome by the heat and lying low. The heat index is incredible and we're using all kinds of tricks to keep the Other Mother out of the yard. She insists on doing her gardening .... whatever. But this weather is downright dangerous.
I feel like I've fallen off the blogging wagon lately. We've been busy with YET ANOTHER party for the Other Mother's 90th birthday. Basically, I'm down with it. Enough already.
For now I'm going to pull down all the blinds, turn on the ceiling fans and try my best to keep cool. You do the same!