Recently I read a review of a book entitled, "No Time on My Hands". It's the life story of Grace McCance Snyder as told to her daughter Nellie Snyder Yost. I first saw the book featured on Linda's blog
Under the Gables
. Here's her review of the book:
NO TIME ON MY HANDS REVIEW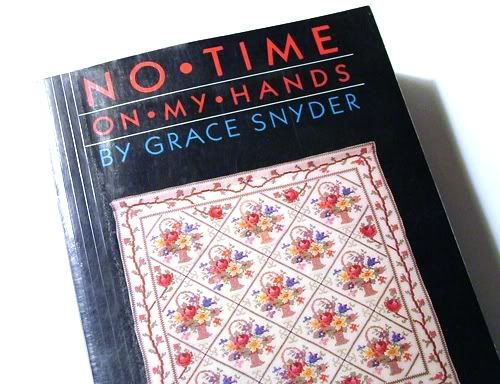 Grace moved to Nebraska in 1885 when she was three years old. Her family had moved from Missouri and lived in a sod house. I can't even imagine such a thing. Grace either kept some journals or had a fantastic memory because she relates stories up to her 80th year (she died at 100). Her memory for people and dates is amazing.
As a child she begged her mother for bits of cloth so that she could stitch them together as her mother did in quilt making. The title of the book refers to an adage of her grandmother which applies to her life also. These people had very little time on their hands. Each moment of the day was pretty much spoken for but Grace did find some time, while herding animals, to have some daydreams.
This is not a traditional piece of writing. It's more of Grace's streaming consciousness and occasionally tales end abruptly leaving you wonder if there was more to it. Never mind, it's a tremendously difficult and fascinating life.
Grace eventually does get fabric of her own and in adulthood she begins creating quilts. Not much time is spent discussing her quilting but at some point she reveals that her quilts begin to travel the country on display and one in particular (pictured below) called the Flower Basket Quilt is considered one of the top 100 quilts produced during the 20th century. It is now permanently on display in a special case at the Nebraska State Historical Society Museum in Lincoln.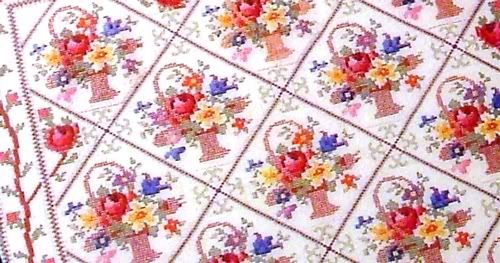 There's two things for my bucket list, view Grace's quilt and visit one of the sod house museums.
The quilt was created during the second world war. It's patterned after the design in the center of a piece of china. The petit point design was created from the tiniest pieces, 87,789 of them. Yes, I said over 87,000 pieces! Now, that's patience.
Grace states:
"I made it of triangle shaped pieces so small that eight of them sewed together made a "block" no larger than a two-cent postage stamp. The effect is more like needle point embroidery than patchwork quilt piecing. I was sixteen months making the quilt, and I used 5,400 yards of thread in the sewing."
The book is 541 pages long but it never dragged, I remained interested from cover to cover.
Towards the end of the book she states,
"If there has seemed to be overmuch of weather in this story, it is because there is overmuch of weather in Nebraska, and it still has much to do with what does on in the big state. Man, with all his inventions to make life easier and better and faster, has come an amazing long way in three quarters of a century. But when Nature whips up something really rough in the way of a storm, men and all their gadgets are stopped in their tracks."
This entry made me laugh because sometimes I feel that I also make overmuch of the weather.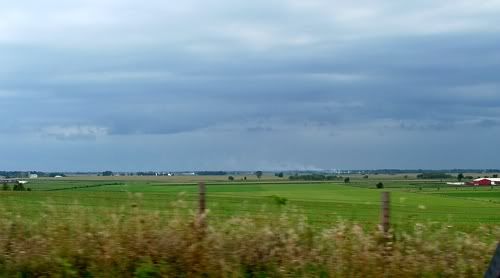 But, Grace McCance Snyder was right, in rural areas there does seem to be overmuch of weather.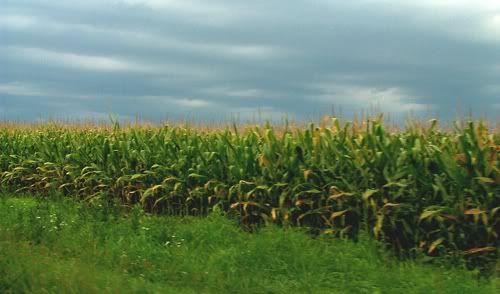 I do love the fact that we can see horizon to horizon. I like to see what's coming!