We're heading into fall and that means lots of local events are scheduled. People in this area love their fall festivals and other happenings!
There's a local Scarecrow Fest coming up and the big Pumpkin Fest in nearby Sycamore. This weekend is the fall festival at the Boone County Conservation District. This is a great festival. If you're in the norther Illinois area, don't miss it.
While reading the paper the other day I came upon an advertisement for a senior prom. What, you ask, isn't this the wrong time of year for a prom? No! It's not a high school prom it's one for senior citizens.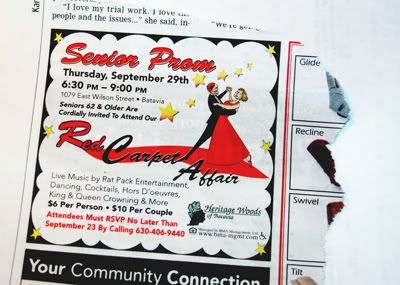 That's right. One of the local senior living place is putting on a prom. What a great idea. Dancing. Appetizers. Crowning of the King and Queen. What could be better? It's only $10 per couple.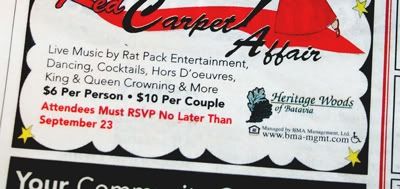 I think the Farmer and I need to go but unfortunately I'm working that evening. Dang. This job is affecting all my fun.
What about you? Any cool fall events in your area?