When I posted the photos of the effects that are available on my camera. Did you wonder about this one?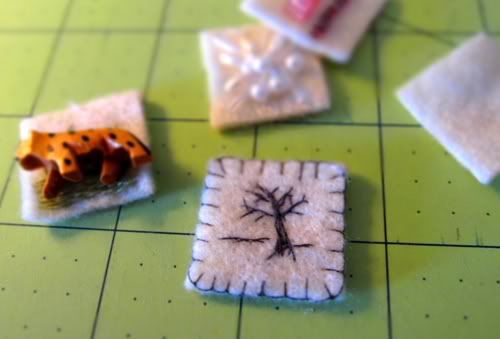 What are these? Why, they're Inchies! Every trip to the library will find me prowling through the section of books on sewing, knitting, crocheting and crafts in general. This is a fairly small library and the selection is limited but I always seem to find something that I missed before. This time I found a Mary Englebreit Christmas book and something called "Inchies" by Peggy Donda-Kobert.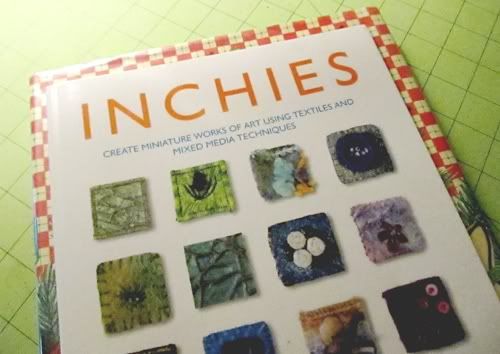 I love a book that sets forth a creative challenge, gives the basics and some examples which allows you to run with the idea.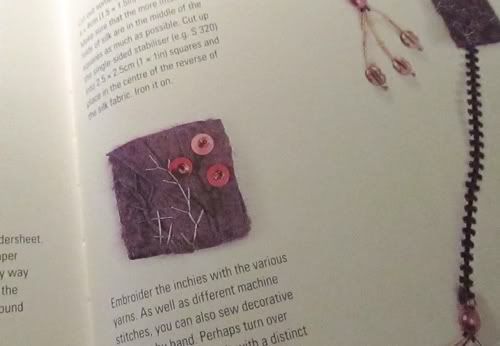 An Inchie is a piece of artwork that is created using one square inch of fabric.
I guess it's the fiber form of
Smith Magazine's Six Word Memoir
. Now,
there's
a challenge.
For my first foray into the Inchie realm I chose cream colored felt. The edges won't fray and it has thickness and body. Some of my Inchies are more successful than others. I especially love this one featuring a bare tree. It was hand stitched with black all purpose thread and mirrored a design in the book.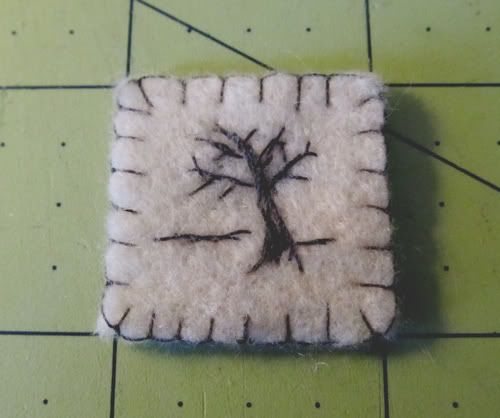 Here's one using beads, spacers and sequins. I call it the UFO Inchie.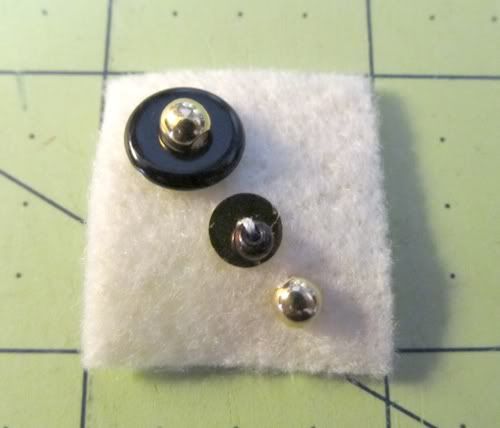 A hand-carved wooden leopard bead strolls across hand stitched grass. This one needs more work. I need to stitch the grass higher so that it's more visible.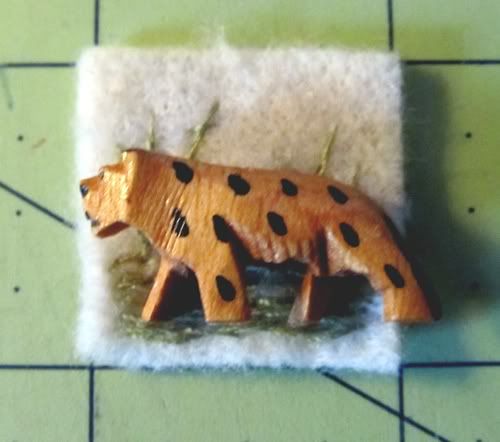 Snowflake using small pearls and sequins.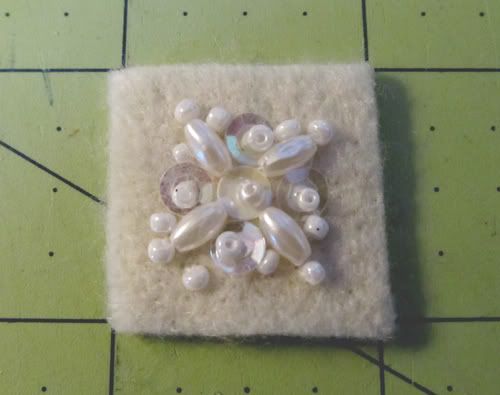 Another free form snowflake using glass tubes and pearls.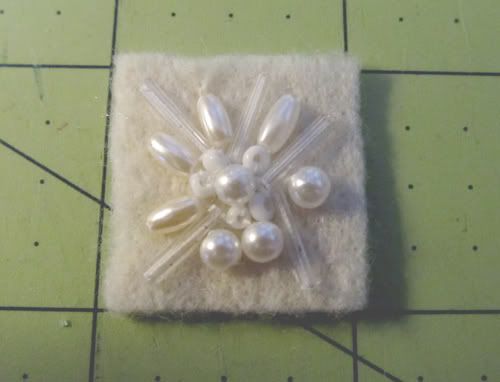 It's a fun creative exercise and allows me to escape into the fog of concentrating on needle, thread and eye/hand coordination. The book shows the Inchies being used to create artistic pieces but I think they'd make cool little lapel pins.
So, there's the Inchie for you.