Here's the view from the garret.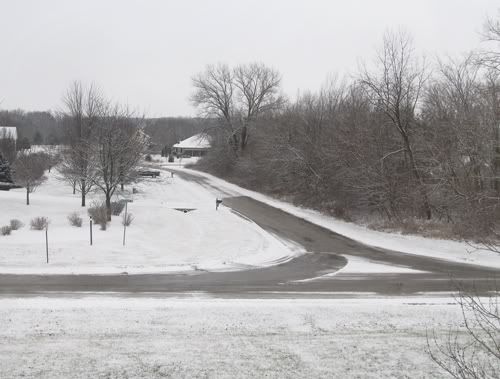 Yes, the precipitation from earlier this week has turned to snow. Not enough to fire up the snowblower, but just enough to cover everything lightly.
My new camera is a joy to use. That's not to say that the Fuji brothers didn't give me years of good service.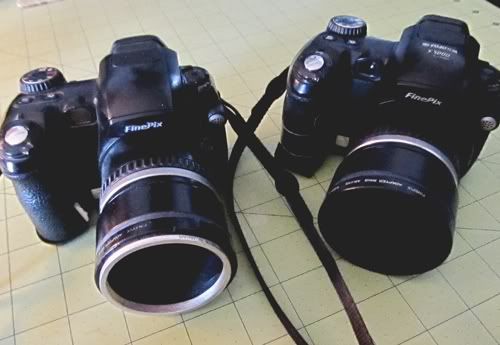 The Fuji Brothers
The one on the left was purchased over 6 years ago and I remember paying over $300 for it. After 5 years it finally died. I was so please with the Fuji that I searched out and found a used one on Ebay for about $60. Almost immediately the darn battery door latch broke (these cameras are famous for this) and I've been taping the door shut since then. It always looked as if it was covered with band aids.
I've also got some big guns in my photography stable including an expensive digital SLR and a film Mamiya medium format that weighs over 8 pounds! Those are for serious shooting sessions but for everyday shots I like something simpler to use.
The new Canon was featured on the front page of Target's weekly ad for $99. It stated that quantities were limited so I made sure to be at the store when the doors opened. I bought first (on a whim) and checked reviews and asked questions later. The most important thing to me was the 10x zoom. I am very pleased with this camera. It has a large viewing screen and I actually love the fact that you have to manually pop up the flash and it has a low light mode. Here are some other modes.
Standard mode.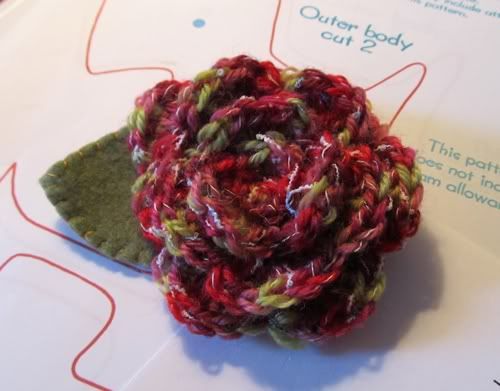 Super vivid color.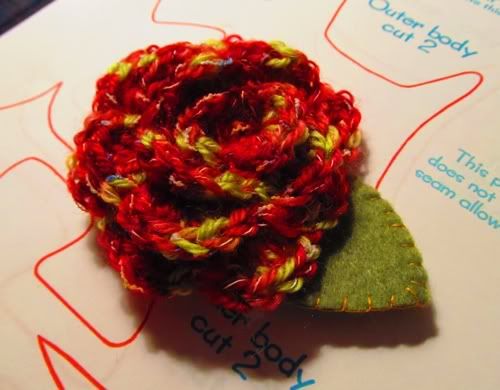 Color accent, which allows you to choose one color to accent, leaving the rest of the image in black and white.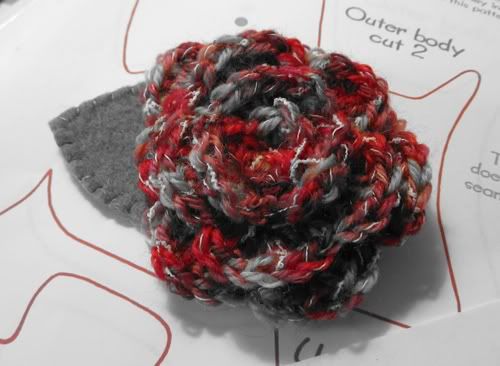 There's a mode called color swap which allows you to change one color to another. I don't have an example of that.
Here's the fisheye view.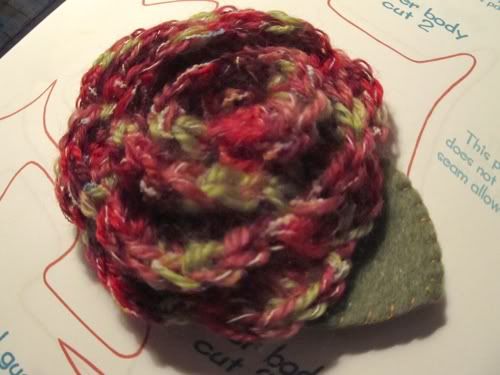 This is something cool called miniature effect. This blurs the top and bottom.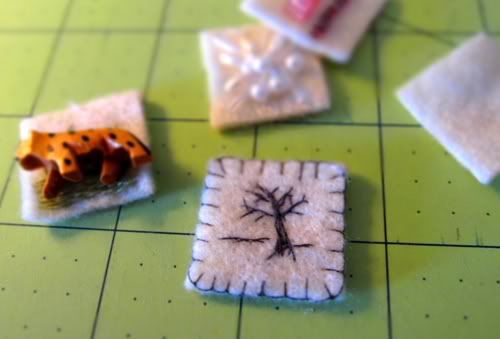 This is a pair of vintage ceramic chickens shot in super vivid mode.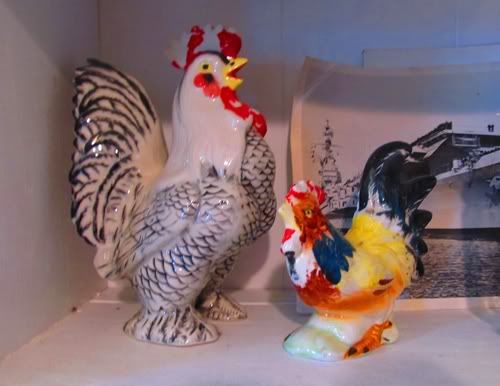 There are also modes for shooting winter scenes, fireworks, beach scenes, foliage, a face detect feature,
Thus far I'm very happy with the Canon. It's the SX130 IS model.
Do you love your camera, or is there a feature or another camera that you'd love to have?