Let's do something different this Monday morning. Instead of sitting around the meeting table, let's get out and go to the market. I know some of you have said you'd love to visit someday but let's not wait till then. Let's go.First thing is to scope out the lay of the land. I went back to the farm the week before the first market date and checked out where I might want to set up the tent.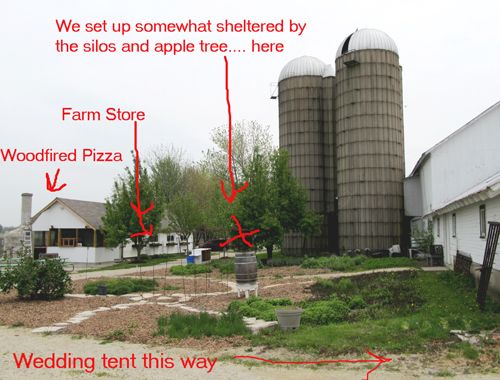 I decided to set up the tent behind that apple tree, next to the silos. My hope was that this would block the wind should it decide to kick up.
Weddings are held here every weekend during the summer. The wedding tent is huge.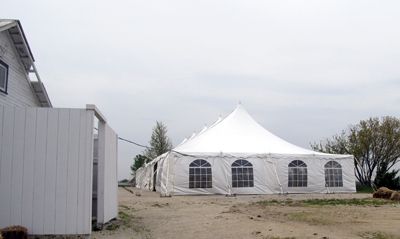 It's HUGE.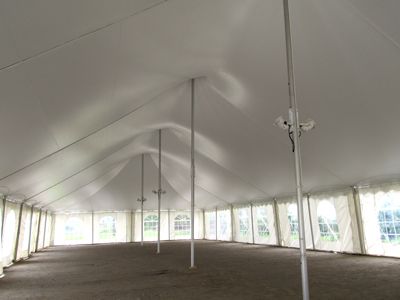 I'm thinking a couple hundred guests easy. The sides can be removed in good weather to take in the views of the fields and the sunset. In inclement weather the sides come down. I've been in a tent just like this during a rainstorm and we were quiet cozy inside eating brunch.
Here's the resident peacock. Did you know that peacocks are incredibly loud?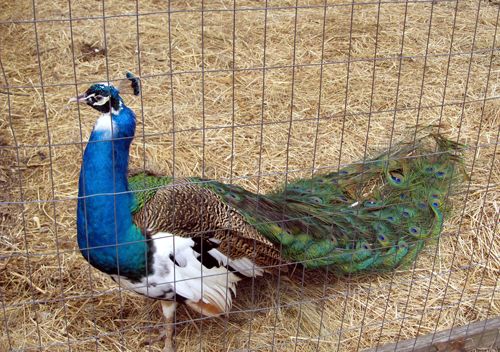 This is Katie, the farm market store manager. She's lovely and helpful.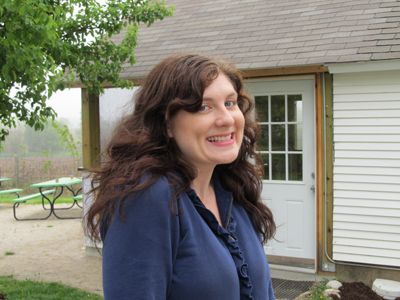 As I mentioned the weather was foggy and chilly but no wind early in the day. My tent is not as impressive as the wedding tent but certainly easier to put up.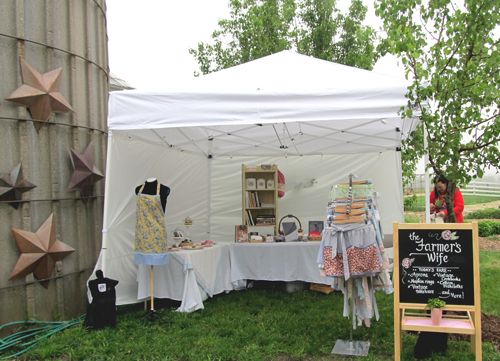 It's a 10 foot by 10 foot pop-up tent which is quite ingenious. That's my sister in the red shirt on the right behind the tree. She was a great help because she's set up these tents before. Don't you love the stars attached to the silo? That black thing on the left hand front leg of the tent is a weight bag. The tent must be weighted down or it's going airborne!
Here's the people from the Sugar Path. This woman makes the best pie - salted honey pie. Delicious.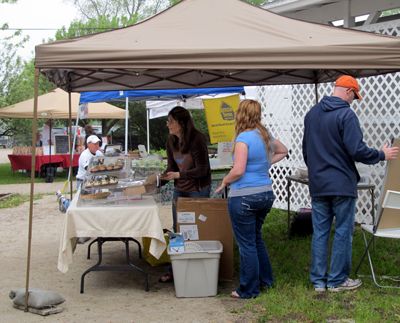 I found this easel chalkboard at IKEA for $14.99. Perfect.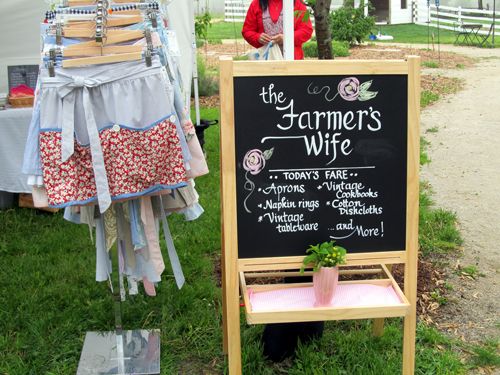 I love that apron pattern that's in the front. It's got deep pockets all across the front.
My sister and I are going to do a different tablescape each week. This is called spring luncheon.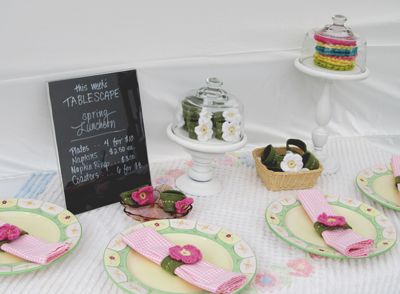 One week we're going to do Mad Men, with vintage barware.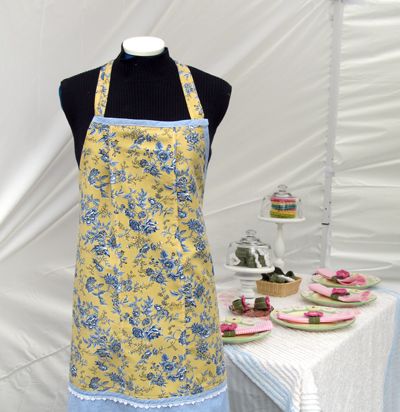 Here's the table.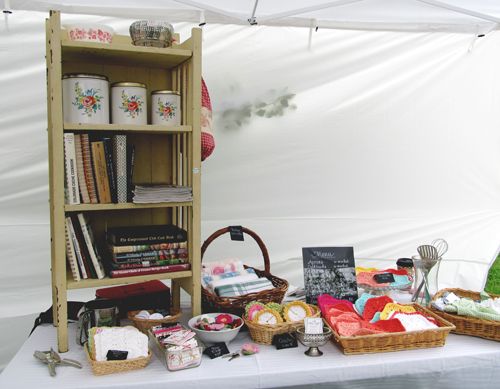 There are vintage cookbooks, canisters and other things.
This apron sold right away. Flemenco apron!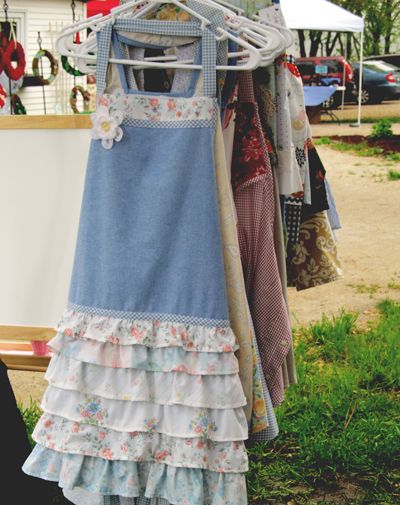 Here's the dishcloths, coasters and vintage tablecloths.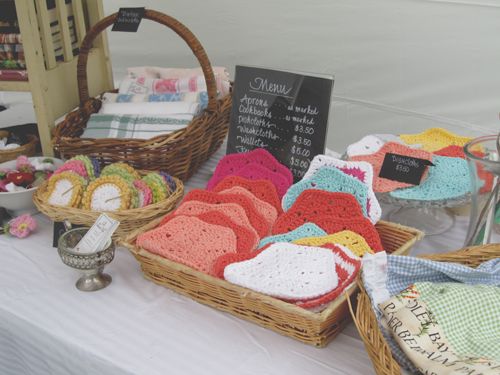 Thanks so much for coming along the to market with me. I hope you enjoyed yiour visit. Now I'm off to sew more aprons!