Good morning everyone. How are you?
It's balmy here in northern Illinois but a little bit humid. The day promises to heat up so I'm going to get some gardening done early and then move inside to clean and sew. How about your day? How is it shaping up?
- - - - - - - - - - - - - - - - - - - - - - - - - - - - - - - - - - - - - - - - - - - - - - - - - - - - - - - - - - - - - - - - - - - -
The first order of busine
..........Let's try this again. Blogger is driving me mad this morning. But, I'll give them ONE MORE CHANCE.
Anyway, the first order of business is always the food. Since I've wasted over an hour trying to post perhaps it will be the only order of business this morning.
As you know, I'm always on the hunt for the perfect piece of pie. This task was handed down to me from my stepfather. He was serious about eating pie in search of the perfect piece. Of course, if you actually FIND the perfect piece the search would end, so he never crowned a winner.... just kept searching.
I have found three contenders. The first is a banana pie that the Farmer and I shared on a beach in Yelapa, Mexico. This town is not accessible by road, you can only get there by boat. They only got electricity about 10 years ago and there are no vehicles except for a few four wheelers and some donkeys.
In the afternoon the pie ladies come down to the beach in the afternoon when everyone is relaxing under the palapas. The bananas were firm, more like a plantain. The location made the pie all that more enjoyable.
The second was a surprise to me. I'm not a big fan of pecan pie because the ones you get at the grocery store or restaurants are syrupy and horribly sweet.
My sister and I tasted a wonderful Maple Pecan Pie by Hoosier Mama, at the Fancy Food show in Chicago a couple of years ago. The Farmer had gotten us tickets and it was a great day.
Hoosier Mama's pie was softly sweet with a hint of maple. It was wonderful.
The new contender is ANOTHER pecan pie. This time it's the Bourbon Pecan Pie made by two sisters who operate The Sugar Path. They have a booth at the local farmer's market where I ply my wares on Saturday morning.
THE SUGAR PATH
This is a wonderfully soft, sweet taste with the hint of bourbon.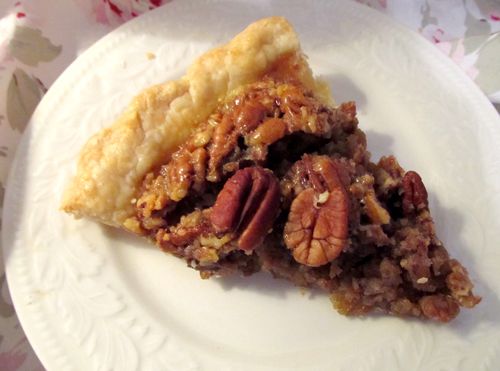 It's beautiful and delicious, worthy of a close up.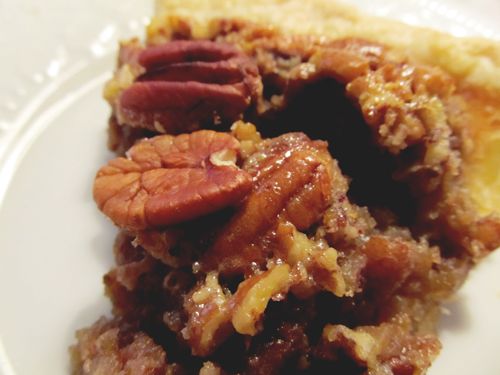 I'm sorry, I had more for you this morning but Blogger has beaten it out of me. I'll be back tomorrow for more!